09 Jan 2019

Antifa Protests Don't Do MLK, Gandhi Proud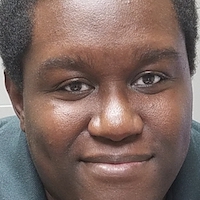 Antifa has taken the protest "a long way" from the days of Dr. Martin Luther King, Jr. and Gandhi – and not in a good way, according to Project 21 member Jerome Danner.
In a Western Free Press commentary, Jerome wrote:
Antifa is dangerous not only because of their ideas, but because they will use anarchy and confusion as tools against anyone that opposes them. Unlike protesters of old, they do not see the need to make an impact on politicians and change laws. They believe in bending people to their will.
Drawing upon an account of Antifa activity in Portland, Oregon by Kevin Williamson in National Review, Jerome noted that today's protests lack the "sophistication and logic" of yesteryear.
"Who would have thought that a group viewing themselves as being opposite of fascists," wrote Jerome, "would show fascist-styled behavior when desiring to protest others that they consider to be fascist or the enemy."
What bothers Jerome and many others about the new breed of leftist protestors is their penchant for violence and their desire to shut down ideas and opinions on which they disagree. He pointed out:
Even when others march and yell out their beliefs, they will still desire to stay within the law. This is of no real matter to Antifa. If you are constantly trying to "fight fascism or racism" (or whatever angers them lately, i.e. anything that conservatives hold dear), then why the need to hide one's face behind a mask?

King, nor Gandhi, their followers, or their fellow activists did not parade around in masks. They wanted to be seen. Many times, they marched lawfully and with support from local or national governments. From what was written in Williamson's National Review piece about what took place in Portland, Antifa members dismissed the demands of local law enforcement and political leadership.
To read Jerome's full commentary at Western Free Press – "Serving Anarchy: The Antifa Guide to Protest" – click here.