31 Jan 2019

Sick-Outs Stymie Shutdown Strategy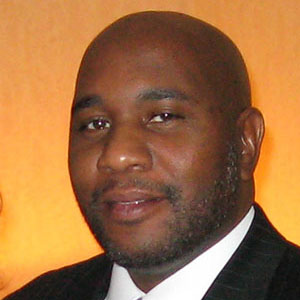 With a little more than two weeks left before the next potential government shutdown, Project 21 member Christopher Arps thinks "we might have seen the last gasp of closing the government for political leverage." In a commentary published on the Politichicks website, he asserts that it wasn't the media's shaming or politicians' grandstanding that led to the reopening, and how he fears that declaring a state of emergency could be a short-term solution with unfortunate long-term repercussions.
Christopher writes: "It wasn't the stream of stories and images of government workers worried about paying their mortgages and putting food on their tables that were peddled by liberal politicians and their media allies." He notes there were plenty of options for furloughed federal workers in a bind. This included assistance from financial institutions, community charity and even the intervention of politicians trying to ensure that any inability to make payments during the shutdown wouldn't lead to lasting trouble.
"The leverage that really ended the shutdown," he concludes, "came from how federal workers used their power to retaliate."
Christopher adds:
What ultimately ended the shutdown was when a significant number of air traffic controllers and ten percent of TSA screeners began calling in sick. Flights were delayed and canceled at four of the nation's busiest airports. TSA lines swelled. Air traffic controllers rebelling against their lack of paychecks was the straw that broke the camel's back.

Americans will tolerate politicians acting like petulant children using people as political pawns in the short-term, but it's a bridge too far when you start disrupting the public's air travel and a major source of our economic prosperity.
President Ronald Reagan fired striking air traffic controllers and decertified their union almost 40 years ago. Conservative lawmakers opposed the unionization of the Transportation Security Administration and President Barack Obama's eventually successful effort to give the union collective bargaining power. While neither the TSA or the new air traffic controllers union actually organized a walkout, emboldened workers did begin calling out sick in greater numbers during the shutdown.
This could easily occur again in another shutdown, Christopher notes, creating real pain in ways that the media's stories about suffering federal workers could not. Additionally, there could be legal walkouts in solidarity by private-sector unions representing flight attendants and pilots.
Many expect that all of this will end with an open government and a state of emergency declared to facilitate the construction of a border barrier. While there are many existing states of emergency – including the one declared after the 9/11 terrorist attacks of 2001 – Christopher is concerned about potential future abuses of power and a division among conservatives over the use of executive powers if the border crisis is handled in this manner.
"There's no stronger advocate for a border wall and enhanced border security than me," Christopher writes, but he warns:
[D]eclaring a state of emergency sets a dangerous precedent for future liberal presidents to declare emergencies for their own priorities. And they won't likely have as tenacious opposition as President Trump has experienced. That's also why I'm against senators using the "nuclear option." When liberals someday retake the Senate, Pandora's Box has already been cracked open.
With two more weeks of negotiations before the deadline, the impasse may yet be broken. There are more liberal lawmakers who appear to be willing to discuss funding additional border barriers.
To read all of Christopher's Politichicks commentary – "The Last Government Shutdown?" – click here. The Politichicks is a web-based political talk show whose members have appeared in other media including the Fox News Channel, C-SPAN, SiriusXM satellite radio and the syndicated "Dr. Phil Show."