07 Feb 2019

Congressional Committee Introduced to Minority Impact Assessments
Amidst all of the climate alarmism, the first congressional hearing on climate issues in years was tempered by discussion of "minority impact assessments," a key plank of the Project 21 black leadership network's "Blueprint for a Better Deal for Black America."
This unique and innovative idea would help ensure that any new regulation – such as that being discussed during the hearing – does not disproportionately affect the economic well-being and opportunities of minority communities, as residents endeavor to climb the socioeconomic ladder and achieve a more equal America.
Project 21 member Derrick Hollie, who is also the president of Reaching America, testified during the U.S. House of Representatives Committee on National Resources full committee hearing on "Climate Change: Impacts and the Need to Act."
Derrick, who has written about minority impact assessments in the Daily Caller, explained to the Committee how increased regulation can lead to energy poverty issues in poor and minority areas.
In his prepared testimony, Derrick said:
Energy poverty exists when low income families or individuals spend up to 30 percent of their total income on their electric bill. And when this happens, people have to make tough choices like do I eat today or pay the electric bill? Do I get this prescription filled or fill up my car with gas? We all know someone who faces these choices every month. 

For members of the African-American community, energy poverty is a reality. Members of our community don't have the luxury to pay more for green technologies. We need access to affordable energy to help heat our homes, power our stoves and get back and forth to work each day.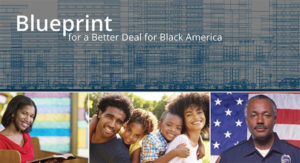 Specifically regarding the issue of minority impact assessments, he said:
I'm also a member of Project 21, a national black leadership organization. In our "Blueprint for A Better Deal for Black America," we focus on ten key areas for reform – including "Minority Impact Assessments" for new regulations. This would be a major step toward increasing economic opportunities… 

After all, the government requires environmental impact statements to estimate the effects of projects like roads and buildings on nature. Shouldn't the government act similarly when it comes to how regulations impact the population? 

A minority impact assessment would create a list of all the positive and negative impacts a proposed regulation would have on factors including employment, wages, consumer prices and homeownership. This regulatory impact would then be analyzed for its effect on minorities in contrast to the general population. 

The bottom line: any policy that contributes to energy poverty is a bad one for low income families and minority communities.
The entire hearing is available for viewing via C-SPAN. Derrick's testimony is at the 2:05 mark.
In responding to Derrick's comments, Representative Louie Gohmert recounted how "cap and trade" regulations proposed during the Obama Administration "jacks up the cost of energy like you've been talking about. And, as you know the people who are impacted – it isn't the rich. They can afford it."
Project 21's Blueprint is a 57-point plan for removing barriers blocking blacks from empowerment and ensuring they have their chance to attain the American dream.
Derrick's testimony was covered by media such as Grist, Envirolink and Daily Caller.