17 Mar 2019

Good Health Without Vaccinations a Long Shot

Until recently, the reason people were unvaccinated was largely due to a lack of money to pay for shots. Nowadays, there's a growing "anti-vax" movement blaming preventative medicine for conditions like autism and diabetes.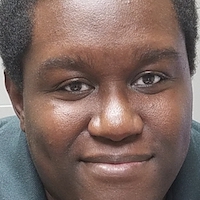 Anti-vax advocates are sticking to their notions even though, as Project 21 member (and new father) Jerome Danner points out in a Western Free Press commentary, "research has shown vaccinations have overwhelmingly been a benefit."
And, in a recent case that Jerome cites in his piece, a boy in Oregon suffered through a lengthy hospital stay that left his parents on the hook for extremely high medical bills, bills that Jerome suggests might have been prevented "if [the boy] had just been vaccinated."
Research backs the safety and necessity of vaccinations in promoting the wellness of children, Jerome explains:
It is highly unlikely that most people would follow a doctor's instructions, allow them to poke them with any kind of a needle (among other things) and/or take any prescription that they give to us if we doubted they knew what they were talking about. They (the doctors) trust the research, then, we trust them and the vaccines, as long as we see it working.
To prove the perils of going the anti-vax route, Jerome refers to the story of the Oregon boy. After the boy cut himself while playing on his family's farm, he began developing symptoms of tetanus including muscle spasms and lockjaw. He was saved, but – because he never received a tetanus vaccination – he spent 57 days recovering in a hospital (47 of those days in the intensive care unit).
Jerome writes:
In the report from the Centers for Disease Control and Prevention, the little boy, who contracted tetanus, would go on to spend more than a month in the hospital. Most of his time was spent in the intensive care unit battling all kinds of horrors from the disease, which could have been avoided by taking a vaccination.

Then, after having to spend an unbearable time watching their child in pain, the parents had to experience the pain of seeing the hospital costs of taking care of their child and keeping him alive. The report stated that the family left the facility with a bill of over $800,000. How long will they now have to deal with the consequences of not getting their son vaccinated? Unless they are rich, they are possibly going to be smacking themselves for the rest of their lives.
To read Jerome's Western Free Press commentary – "Case of Unvaccinated Boy Gives Good Reason to Get Immunizations" – in its entirety, click here.