18 Mar 2019

New Calls for NAACP to Stop Smollett Nomination for an Image Award

Project 21 members are calling on the NAACP to rescind actor Jussie Smollett's nomination for an Image Award.

The nomination was made after Smollett claimed to be the victim of a hate crime. Since then, Smollett has been indicted on 16 counts of felonious disorderly conduct related to the attack allegedly being a hoax.

Project 21's press release can be found here.

The following Project 21 member interviews to discuss the release have already been booked:
Jerome Hudson on March 18 on "Bill Martinez Live" – nationwide on the Cable Radio Network (listen to the interview here).
Rich Holt on March 18 at 2pm Pacific on KABC-Los Angeles/KGO-San Francisco. He'll be talking with Dr. Drew Pinsky and Leeann Tweeden on "Midday Live."
Council Nedd II on March 20 at 10:40am Central on KZIM/KSIM-Cape Girardeau (Missouri). He will be on with Faune Riggin on "Real Talk with Riggin."
Derryck Green on March 21 at 11pm Eastern nationwide on the "Jim Bohannon Show" on the Westwood One radio network.
And more Project 21 members are joining the call for the NAACP to take action before its Image Awards broadcast on March 30.
Project 21 member Melanie Collette says:
If the NAACP truly wants to promote positive images in the black community, the last thing they should do is consider someone who is under indictment for taking advantage of racist stereotypes for selfish, personal gain.

The NAACP would show strength, integrity, and character by immediately withdrawing Jussie Smollett's name from consideration.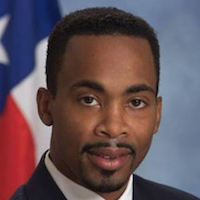 Project 21 member Greg Parker adds:
Unless he is getting an award for best performance in a fake interview, Jussie Smollett should not be nominated for any award.

I do not believe his actions of late serve to celebrate the accomplishments of people of color. Further, putting racial-solidarity before condemning bad behavior allows such behavior to become the dominant influence in defining our community to society at large.
It was also picked up by CNBC.