03 Apr 2019

Black Activists Support Stronger Work Requirements for "Food Stamp" Aid
Project 21 Lauds "Return on Investment" for Amending "Unnecessary and Unproductive" Obama Era SNAP Waivers
Washington, D.C. – Most able-bodied individuals should be held to work requirements in order to qualify for food stamps, according to public comments submitted by members of the Project 21 black leadership network. Project 21's comments to the federal government support a proposed rule to close a broad Obama-era waiver that states use to distribute Supplemental Nutrition Assistance Program (SNAP) benefits.
The proposed rule, entitled "Supplemental Nutrition Assistance Program: Requirements for Able-Bodied Adults Without Dependents," seeks to narrow the criteria by which a state can waive existing requirements for able-bodied adults without dependents (ABAWDs). The rule would require ABAWDs to be "working and/or participating in a qualifying work program at least 20 hours per week (averaged monthly to 80 hours per month) or by participating in and complying with workfare" to maintain eligibility for SNAP benefits on more than a temporary basis.
The proposed rule was officially announced by the U.S. Department of Agriculture (USDA) on February 1, 2019. Public comments were accepted through April 2, 2019. The waiver policy was instituted by the Obama Administration during a time of high unemployment. Project 21 members noted that the current economic recovery and low unemployment rates nationwide make the waiver largely "unnecessary and unproductive."
"Particularly in the present era of economic prosperity, these waivers can be counterproductive. The proposed rule noted that questionable reporting data and standards 'should be reevaluated.' In doing so, the process is still meant to be mindful of those who are not ABAWDs or live in areas with genuine employment problems. Compassion remains a crucial factor, and that is something I appreciate," wrote Project 21 member Marie Fischer in her comment. "As someone who was once on food stamps, I understand the necessity of government assistance. But I also understand the need for having a requirement for work, volunteerism or job training in which ABAWDs must engage in to continue to participate in government assistance programs. There is no excuse for those on welfare to not try to help their community and help themselves."
This proposed rule is based in Executive Order 13828, "Reducing Poverty in America by Promoting Opportunity and Economic Mobility," that was issued by President Donald Trump on April 10, 2018. It charged government agencies "to clear paths to self-sufficiency, reserving public assistance programs for those who are truly in need" and do "everything within its authority to empower individuals by providing opportunities for work, including by investing in Federal programs that are effective at moving people into the workforce and out of poverty." It called for examining existing programs "to ensure that they are consistent with principles that are central to the American spirit – work, free enterprise and safeguarding human and economic resources."
This order was applauded by Project 21, which later praised a work requirement proposal suggested by the U.S. Department of Housing and Urban Development (HUD) for subsidized housing eligibility. Project 21 specifically endorsed SNAP work requirements as part of "a second wave of welfare reform" in its "Blueprint for a Better Deal for Black America," a 57-point agenda designed "to remove barriers blocking blacks from reaching their full potential and ensuring the American dream is attainable for all."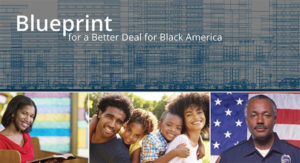 In their comment, Project 21 co-chairmen Horace Cooper, Council Nedd II and Stacy Washington wrote: "When SNAP work requirement waivers were instituted by the Obama Administration, unemployment was high. With the American economy in recovery and unemployment recently posting all-time lows, waivers as they are used in dozens of states are unnecessary and unproductive… Reducing welfare caseloads does not just help individuals. Their success has a return on investment in the form of reduced government spending, reallocation of resources to the truly needy and increased tax revenues. It is also a benefit to employees who are introduced to a new pool of potential workers. As these workers mature in their careers, their potential for new skills, savings and other success increases."
Citing her personal observations of the success of work requirements in Arkansas, where she worked for the state's Office of Workforce Development, Project 21 member Donna Jackson wrote in her comment: "When states refuse to enforce work requirements, they effectively incentivize poverty. Worse, they create an environment in which people are not encouraged to realize their potential for economic growth, advancement and independence… Linking welfare eligibility to employment and training was not done because of an opposition to giving people a handout, but to give them a hand up so they may increase their skills, self-esteem and economic security… Enforcing strong ABAWD work requirements for SNAP eligibility nationwide could help other states achieve the same success as Arkansas. This is a transformation I have witnessed firsthand. It provides financial as well as emotional gains for those who need it most."
To schedule an interview, contact Jenny Kefauver at (703) 850-3533 or (703) 842-7405.
Project 21, a leading voice of black conservatives for over 25 years, is sponsored by the National Center for Public Policy Research. Its members have been quoted, interviewed or published over 40,000 times since the program was created in 1992. Contributions to the National Center are tax-deductible and greatly appreciated, and may be earmarked exclusively for the use of Project 21.
Founded in 1982, the National Center for Public Policy Research is a non-partisan, free-market, independent conservative think-tank. Ninety-four percent of its support comes from some 60,000 individuals, less than four percent from foundations and less than two percent from corporations. Sign up for email updates here.
Follow Project 21 on Twitter at @Project21News for general announcements. To be alerted to upcoming media appearances by Project 21 members, follow our media appearances Twitter account at @NCPPRMedia.
-30-