04 Apr 2019

Energy Dominance Key to American Global Influence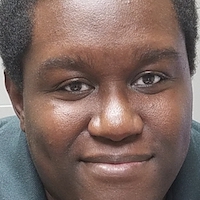 Besides being a "huge win for American workers" and a boon for consumers, our increasing energy dominance is helping the United States regain its authority on the world stage.
That means the continuation of America's robust energy policies should continue to be a priority for our nation's leaders in the years to come, writes Project 21 member Jerome Danner in a commentary published by the West Virginia Daily Mail.
Jerome notes that the increased and improved use of fracking and horizontal drilling techniques has made the United States "a global leader in energy production" in the areas of oil and natural gas. In addition to lower energy prices and energy independence domestically, becoming a net exporter of those resources is a "foreign policy victory" that "can't be taken for granted."
Jerome points out that a "world full of eager customers is turning to the United States to meet its energy needs. European nations are increasingly buying U.S. liquified natural gas, helping them reduce their energy reliance on Vladimir Putin." This also puts the influence of unstable competitors such as Venezuela, Libya and Nigeria "on the wane." He adds:
A glut of domestic energy resources has also left the U.S. government better equipped to impose effective sanctions against countries like Russia and Iran. No longer does punishing these oil-rich nations – whether for supporting terrorism, meddling in elections or abridging human rights – come with severe political and economic risks.
Crediting President Donald Trump with doing "important work" to build and maintain American energy superiority, Jerome cautions that the policies currently embraced by the Trump Administration must be maintained for American influence to remain strong and effective.
To read Jerome's Daily Mail commentary – "America's Energy Boom Empowers Our Diplomats" – in its entirety, click here.