11 Apr 2019

More Offshore Energy for "Revitalizing Communities"

While signing two executive orders designed to promote and expand American "energy dominance," President Donald Trump declared on April 10 that the "era of job-killing regulation is over."

Focused on the transport of energy, one of the orders directs the U.S. Department of Transportation to review and propose new rules on how states, Native American tribes and government agencies use the Clean Water Act in relation to the shipment of liquified natural gas (LNG). It will also allow for LNG shipment by road and rail. The second order moves the authority for decisions about transnational pipeline permits – such as the long-running saga of the Keystone XL pipeline – from the U.S. Department of State to the White House.

Citing the need for the change, the President said that "badly needed energy infrastructure is being held back by special interest groups, entrenched bureaucracies and radical activists."

What can be expected next for energy policy?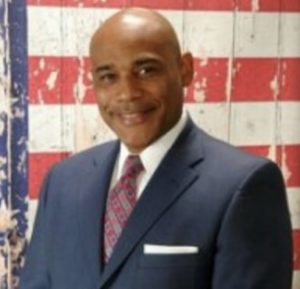 These orders are just part of the Trump Administration's overhaul of American energy policy. One of the next moves is expected to be offshore oil and gas drilling. This is highlighted by Project 21 member Derrick Hollie in a new commentary circulated by BlackPressUSA.
Derrick, who is also the president of Reaching America, writes about the expected drilling plan:
The government's next five-year energy leasing plan could open additional areas in the Atlantic and Gulf of Mexico to energy development. Offshore reserves represent one of the greatest untapped sources of domestic natural gas and oil – and jobs…

So, we're talking about decades' worth of energy security. But first we need to update government policy that keeps 94 percent of federal offshore acreage closed to energy development. Offshore energy in the Atlantic and Eastern Gulf of Mexico could generate hundreds of thousands of jobs – in coastal states and nationwide, in the energy industry and beyond.
Not only would such a change continue to help "cut costs for families – at the pump and in-home utility bills," but Derrick writes that this shift in policy would also help American businesses by "generating a manufacturing resurgence." It would also help in "revitalizing communities" through increased revenues:
Job opportunities aren't limited to the energy industry. Energy development generates economic activity that supports jobs at all educational levels in multiple sectors – from engineering firms to equipment companies to restaurants.

Energy development is also a major revenue generator. In the Gulf of Mexico alone, expanding offshore exploration could contribute $4.9 billion in funding to support schools, roads, bridges and other state needs.
The Trump Administration's proposal for offshore drilling is expected to be released as early as this week, pending a confirmation vote on acting Secretary of the Interior David Bernhardt to take over the department.
To read all of Derrick's commentary – "Offshore Exploration Promises Jobs, Affordable Energy" – click here.