06 May 2019

Religious Beliefs Not an Electoral Dealbreaker

While our Constitution protects the free exercise of religion, there are many on the left who feel that very devout individuals – particularly Christians – aren't fit for public office.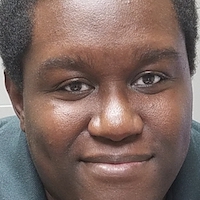 But, as Project 21 member Jerome Danner argues in a Newsmax commentary, "[r]eligious belief is completely reconcilable with public service."
"The Left claims that they stand for tolerance," Jerome writes, "but in actuality, they are as intolerant as they claim the opposition to be."
As an example of this leftist intolerance toward pious persons standing for election, Jerome cites the recent – and successful – nonpartisan campaign by Judge Brian Hagedorn for a seat on the Wisconsin Supreme Court. The Human Rights Campaign called the views of Judge Hagedorn's evangelical faith "deeply disturbing." Hagedorn said: "I have not been running saying anybody needs to agree with my own world view or religious views. What I have said is my job as a judge is to defend everyone's constitutional rights, including their right to worship as they see fit."
In his own analysis of the Hagedorn campaign, Jerome writes:
Apparently, while many turned on Hagedorn for his Bible-based Christian ways (including founding a Christian school that believed only in marriage between a man and a woman), the Wisconsin citizens would support him through it all. As French pointed out in his piece, Wisconsin is obviously not in the Bible Belt. So, its citizens had to look at the man themselves and vote for what they believed was right, including his faith and acts that he committed due to his faith.

As Bob Dylan once sang, "the times are a-changin'." But thank God that we still live in a time when people can see that Christianity is not about hatred and putting gay people or abortion supporters to the gallows.
Jerome writes that there should be "no apprehension" when it comes to considering an overtly religious candidate. If leftist scare stories actually turn out to be true about an incumbent officeholder, he adds, it's easy enough for citizens to organize and boot that person from office in the next election.
To read all of Jerome's Newsmax commentary – "Religious Belief is Reconcilable With Public Service" – click here.