17 Jul 2019

Beware of False Facts from Confused Celebrities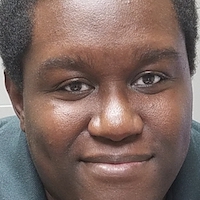 In his latest Newsmax commentary, Project 21 member Jerome Danner assures that "all opinions matter." That being said, he also counsels: "let us not fail to see the truth as it is and let it trump and persuade the ignorant."
To make his point, Jerome invokes the opinions of celebrities – and women's soccer star Megan Rapinoe in particular. He notes that she is among the "latest wave" of athletes shunning the national anthem, and writes that there is "no need to bring more ink to this tired way of protesting." But he does suggest:
[L]et her most ardent supporters (and those of us who like to support those who stand for the flag) remember that not everything that our more famous compatriots do is objectively truthful.
Hence the problem with political celebrity endorsements.
Jerome notes that "[i]t is natural to support a social media post by the famous persons that you agree with." He explains that "[m]any of us feel as if we are a part of a community with our more celebrated brethren from the music industry or Hollywood when they (if they) share opinions like our own."
But Jerome nonetheless believes that "the problem seems to come when we accept everything that they… write, post or say as being all truth and nothing but the truth." Among celebrities, "it seems that it is more about how they feel too many times." This is a problem.
As Jerome explains:
This kind of echo chamber behavior would never work in an actual court room, but in the court room of public opinion, too many celebrities win without laying out solid evidence for their case. Why would you even need evidence when the jury is basically stacked with your fan club?
Fox News Channel host Laura Ingraham wrote an entire book about this in which she advised entertainers to Shut Up and Sing. She specifically told LeBron James to "shut up and dribble" after the basketball star called President Donald Trump a "bum."
But it pays to be scrupulous with celebrity statements. Raquel Welch once told Larry King in an interview that there were 52 states. Camille Cosby (Bill's wife) falsely claimed in a USA Today commentary that blacks would lose their right to vote when the Voting Rights Act expired (prompting a response from the Justice Department). And then there are the current accusations by celebrities such as Alyssa Milano that the Border Patrol operates concentration camps for illegal aliens.
So be vigilant about fact-free tweets and the like!
To read all of Jerome's commentary for Newsmax – "The Political Opinions of Celebrities Matter But Facts Do Too" – click here.