12 Aug 2019

Ferguson Mayor on Project 21 Recommendations: "We Want to Do That"

When Project 21 Co-Chairman Stacy Washington left Ferguson City Hall, she fought the urge to indulge on barbeque. It was tough, because the downtown area of this Missouri city is awash in the enticing aroma of Red's Bar-B-Q.

Red's once existed in many places in the St. Louis area. But when a local restauranteur retired, Ferguson leaders sought to give Red's a permanent home. That's how Mayor James Knowles III wants Ferguson to be remembered.
On the day after his press conference with Project 21, where he and members of the Ferguson City Council accepted copies of Project 21's "Blueprint for a Better Deal for Black America," Mayor Knowles appeared on Stacy's "Stacy on the Right" podcast to talk about the Blueprint's recommendations and Ferguson's future.
Despite the "challenge" to Ferguson's reputation after Michael Brown's death five years ago, Knowles said it is a "beautiful town… not what people saw just watching the news in 2014." He explained that Ferguson is "diverse – racially and socioeconomically." City leaders have worked with and sought out partnerships with large companies such as Centene and Express Scripts and small businesses like Red's to maintain the "strong foundation of a community."
Despite the 2014 coverage, Knowles said Ferguson is a "community of people who truly… have worked to come together" to heal divisions and become a more united municipality. Any suggestion that it is a segregated city, he said, is "furthest from the truth."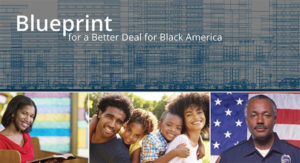 As for Project 21's Blueprint, which offers recommendations for government to "remove barriers blocking blacks from reaching their full potential and ensuring the American dream is attainable for all," Knowles told Stacy that he and the Ferguson City Council will hold a work session soon to further study the Blueprint so that Project 21 can "hopefully see the benefits of your labors." He said he is "really excited Ferguson can do our part" to help take Project 21's recommendations off the printed page and put them into effect. He added: "the things that Ferguson can move forward on, we want to do that."