14 Aug 2019

Cuomo's "Fredo" Freak-Out Criticized by Black Activists
Project 21 Members Say Reference to "Godfather" Character Not Comparable to N-Word
Washington, D.C. – As CNN personality Chris Cuomo tries to equate being called "Fredo" – the "weak brother" in "The Godfather" – with a black person being called the n-word, Project 21 members are criticizing him and CNN for trying to paint critics as bigots.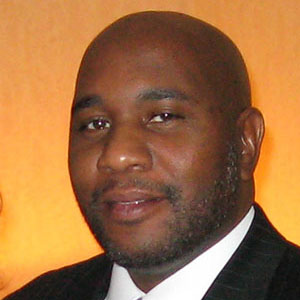 "This is America in 2019. CNN has a white man of wealth and privilege who hails from a prominent political family. He claims he's the victim of a very questionable slur," said Project 21 member Christopher Arps. "This is liberal logic."
Cuomo confronted a man who called him "Fredo" in an obscenity-laced tirade in which threats of violence were also made. It is a term he has used to describe himself in the shadow of his brother – New York Governor Andrew Cuomo. Despite acknowledging the "weak brother" meaning of the term, Cuomo then tried to say it was the equivalent of the n-word.

"Chris Cuomo is confused," said Project 21 member Deroy Murdock. "'Fredo' refers to Fredo Corleone, the weak and deceitful son in a novel and film called 'The Godfather.' In other words, 'Fredo' is a fictional character. Cuomo once compared himself to Fredo, by name, on air. Meanwhile, the n-word is a vicious anti-black epithet and arguably the ugliest expression in the English language. CNN's Chris Cuomo is confused, but even he should understand this distinction."
While CNN rushed to Cuomo's defense, calling "Fredo" an "ethnic slur," it has not addressed why the network has previously allowed the term to be used on the air without a challenge or apology. In January 2019, CNN contributor Ana Navarro referred to Donald Trump, Jr. as "Fredo" on Cuomo's show while Cuomo remained expressionless. Guest Rick Wilson called Representative Devin Nunes the "Fredo" of the Republican Party while a similarly expressionless Anderson Cooper looked on during a March 2019 panel discussion.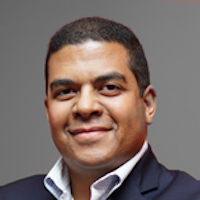 "This is just another example of the prevailing attitude among liberals that any kind of criticism of any kind is an overt act of bigotry and racism," said Project 21 member Rich Holt. "The entire purpose of CNN these days seems to be the promotion of the worldview of liberalism – which is a political theory based on victimhood and division."
Project 21 members commented on Cuomo's comments and CNN's defense of him in Project 21's "Raising the Barr" blog. The blog is dedicated to pointing out instances in which celebrities, politicians and members of the media act inappropriately and should be held to the same standards as Roseanne Barr when she inappropriately criticized Valerie Jarrett in 2018.
To schedule an interview with a member of Project 21, contact Judy Kent at (703) 759-0269.
Project 21, a leading voice of black conservatives for over 25 years, is sponsored by the National Center for Public Policy Research. Its members have been quoted, interviewed or published over 40,000 times since the program was created in 1992. Contributions to the National Center are tax-deductible and greatly appreciated, and may be earmarked exclusively for the use of Project 21.
Founded in 1982, the National Center for Public Policy Research is a non-partisan, free-market, independent conservative think-tank. Ninety-four percent of its support comes from some 60,000 individuals, less than four percent from foundations and less than two percent from corporations. Sign up for email updates here.
Follow Project 21 on Twitter at @Project21News for general announcements. To be alerted to upcoming media appearances by Project 21 members, follow our media appearances Twitter account at @NCPPRMedia.
-30-