21 Aug 2019

Baltimore Blight Festers While Leaders Fail to Lead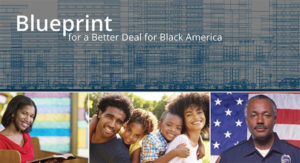 It's been three weeks since President Donald Trump tweeted about poor quality of living standards in the Baltimore congressional district of Representative Elijah Cummings.
And it's been two weeks since Project 21 gave Cummings, Baltimore Mayor Jack Young and the Baltimore City Council copies of its "Blueprint for a Better Deal for Black America" to provide them with recommendations that could truly improve the city.
And it's been just a little over a week since Project 21 followed up with the mayor and the city council by email about the Blueprint and the possibility of meeting with city officials. Only a single reply was received from a single city councilman – and only then to simply acknowledge having received it.
It certainly seems there is a desire to preserve the status quo rather than work to make things better. When a group of conservatives (including Project 21's Marie Fischer) helped clean up a neighborhood in Maryland's 7th district after the Trump tweets caused a national controversy, the Baltimore Sun seemed skeptical of the effort when its editors opined that "solutions are just not that simple."
There was a much better reception for Project 21 from city officials in Ferguson, Missouri. There – in the same week that Baltimore leaders appear to have paid no attention to the Blueprint – Ferguson Mayor James Knowles III said: "the things that Ferguson can move forward on, we want to do that." The city council there plans to hold a work session to see how they can incorporate the Blueprint into improvements there.
So while conservatives pitch in to try to help the plight of West Baltimore and other hurting cities, liberal response seems limited to claiming once again say that President Trump is racist. Host Laura Ingraham last night criticized those who use "race as a cudgel" against their enemies and reform efforts.
In a panel discussion about this on the Fox News Channel's "The Ingraham Angle," Project 21 Co-Chairman Horace Cooper noted how the President is portrayed unfairly when it comes to how he and his administration have performed with respect to black America. He explained:
This is how the irony is.

People are gonna be suffering. People are not gonna have job opportunities. Housing values are gonna decline. And Donald Trump is a racist.

The problem with all of that narrative is, because of what President Trump has been doing – his policies – there are greater opportunities that there have ever been. No thanks to Congressman Cummings. No thanks to the Baltimore mayors, as they rotate around from prison or wherever they're headed off to.

This is a time for us to have a serious conversation about what to do about some of the problems that plague those communities.
Cummings has found the time to bring together the mayor and other lawmakers and the media to have a meeting about the issue of "child trauma." But the causes of the trauma seem to be the community's current conditions – which need more of what President Trump and Project 21 are offering than the status quo. But, as Horace mentioned, critics will find some way to blame problems like this on President Trump while glossing over how the longtime elected leaders – those who have overseen the decline of these areas and have not been attentive to obvious community needs – will continue to hold positions of power.
Panelist Kimberly Klacik, who has been credited with bringing the plight of West Baltimore to the President's attention in the first place, said that the community is usually left out of such discussions. She interviewed community activist Doc Cheatham, who complained, "[w]e have elected officials that know nothing about this community."
When panelist Leo Terrell brought up that Cummings's congressional district comprises the second most educated and wealthy black constituents in the nation, he was criticized for not looking at the entirety of the district. Commenting on the depressed neighborhoods in the 7th as opposed to more prosperous suburbs, Klacik asked Terrell: "When have you been to West Baltimore to talk to the residents?"
As for why Baltimore leaders are not responding to Project 21 or others who want to help reform the city, Horace explained that retaining power is likely their ultimate goal:
They don't want to have a discussion about solutions because they've been happy. They're complacent as long as they stay in power. As long as they keep getting re-elected, they've been fine.
As for Terrell's recitation of the district's demographics, Horace said the statistics do not paint the proper picture of the streets of West Baltimore. Or other areas, for that matter. He pointed out:
San Francisco. Los Angeles. Both of them have more millionaires and billionaires than any other cities, and yet they have some of the most abject poverty… Mr. Cummings's district is like that. There are successful people there, but… there are also very poor people. And we're not dealing with reality.