19 Nov 2019

L.A. May Destroy Homeless Community Cleaned by Conservatives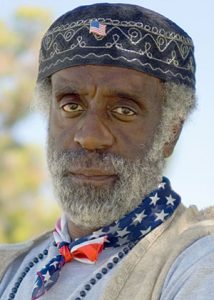 Anticipating a move by the city to destroy a recently cleaned-up homeless encampment, Project 21 consultant Ted Hayes says he will resort to civil disobedience to stop Los Angeles authorities from trying to drive the homeless out of the area without a consideration for their safety, well-being and civil rights.
Ted, a prominent advocate for the homeless who spent years voluntarily living on the streets of Los Angeles in the 1980s to bring attention to their needs, says:
This matter of injustice reminds me of the 1985 bulldozing of Justiceville on Skid Row – the origin of the encampment movement gripping the city and county. Because, as then, we offered solutions but were summarily ignored by government servants.
He adds that, if the administration of Mayor Eric Garcetti does begin demolition of the encampment – located on the east side of Interstate 405, a mile north of Route 101 between the Oxnard and Burbank exits – it "begins a new era in civil disobedience actions, of which I regret to do, because it such could have been avoided."
The encampment was recently cleared of an estimated 50 tons of waste last September. Conservative activist Scott Presler, with whom Project 21 members and supporters worked to clean up a Baltimore neighborhood in August, led 200 activists in a day-long effort to make the area more livable and to show that conservatives have compassion for the homeless. Ted, who was involved in that clean-up, suspects the raised profile and possible newfound increase in the value of the property is motivating the city to reclaim the land.
Because the land is technically under federal jurisdiction, according to Ted, he is calling on President Donald Trump to "please step forward now!" and make good on recent pledges to do "something" about the homeless problem. Ted, Project 21 and other interested parties have met with White House officials about ideas for public-private partnerships to help find more durable plans to give the homeless a hand-up.
"Frankly, as a black citizen," Ted says, "I'm appalled and disgusted with what the locals, with federal dereliction, are attempting."