16 Feb 2020

Smollett Scandal Leads to Indictments, Vindicating Project 21

Chicagoans were trapped by another bitter freeze last week – similar to that night on January 29 of last year when actor Jussie Smollett called the police to report he had been savagely attacked by two white supremacists.

So it seems only fitting that this was when Dan Webb, a special prosecutor appointed by a Cook County judge, indicted Smollett on six charges of disorderly conduct related to his false allegations about the incident. He made it all up. Smollett could now be facing jail time.

From the outset, members of the National Center's Project 21 black leadership network were out front in voicing their skepticism of Smollett's story. They also criticized how Smollett used the controversy created by his allegations for his own personal gain while other liberals sought to use it for political advantage.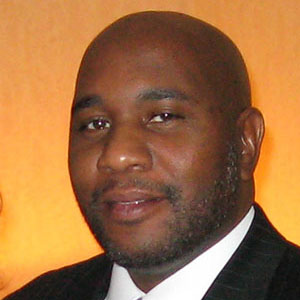 "A harebrained scheme to exploit his homosexuality for an increase in pay has instead netted Jussie Smollett ridicule, the loss of his career and maybe the loss of his freedom," says Project 21 member Christopher Arps. "This indictment shows that no one is above the law, including C-list celebrities."
Smollett was charged with making four false police reports alleging the attack. After a police investigation found Smollett paid his trainer and the trainer's brother – who are black – to assault him, he had faced similar charges. Yet those 16 charges were later dropped and the case sealed by Cook County State's Attorney Kim Foxx under mysterious and possibly political circumstances. Foxx says she will not protest the new indictments and is "cooperating as best we can" with the special prosecutor's office as it investigates why the charged were dropped, her influence on the case and the possible involvement of former first lady Michelle Obama.
The new indictments have been largely ignored by the mainstream media despite extensive coverage of the initial allegations. Also silent are celebrities such as Lee Daniels, who created the television show "Empire" that Smollett was starring on at the time, and who responded at the time that the alleged attack was  "just another f*cking day in America" (although he admitted he was "beyond embarrassed" when Smollett's story fell apart).
Smollett was later written off the show. Police investigators said the scheme was due to him being "dissatisfied with his salary."

As with the Covington controversy that had captured national attention just days earlier, Project 21 members again acted as a rational voice amidst emotional discussion during the Smollett debacle. For example, during a panel discussion on the Fox News Channel's "The Ingraham Angle," Project 21 Co-Chairman Horace Cooper noted:
This story is not adding up in any way – where it occurred, when it occurred. None of that makes sense…

But what's most important here is how fast the media decided that this needed to be national news.
In calling for calm, and to let the investigation that was underway run its course, Horace added:
You let an investigation take place, and then you reach conclusions.

This investigation is still ongoing, and there are some troubling aspects about it that need to be further developed. Why won't [Smollett] give the [phone] records so we can see who he was calling and hear it simultaneously?
And, after the initial indictment of Smollett, Project 21 took the issue to the National Association for the Advancement of Colored People (NAACP). Project 21 asked the group to rescind its nomination of Smollett for an Image Award for "Outstanding Supporting Actor in a Drama Series," contending that Smollett did not live up to the award's goal of honoring "individuals or groups who promote social justice through creative endeavors."
In 2004, Project 21 had helped usher in new nominating criteria for the NAACP Image Award after members criticized the group for honoring singer R. Kelly while he was facing charges of child pornography.

In a March 2019 press release about Smollett's nomination, Project 21 member Jerome Hudson said:
The NAACP was founded to help move America beyond our deeply racist past. Generations of men and women – both black and white – have dedicated their lives to that noble cause. It would be nothing short of a slap in the face to those civil rights heroes for the NAACP to now honor Smollett with an Image Award while he's suspected of using symbols of racial barbarism – including a noose – to shamelessly advance and promote his career.
Smollett will appear in court on February 24 to face the new charges against him.