11 Jun 2020

Police Reform: Accessibility Breeds Civility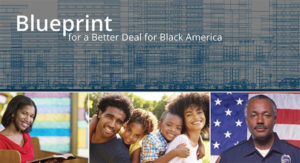 As a community organizer and "safety creator" in New Orleans, Project 21 member Nadra Enzi believes that an open line of communication between police and the communities they serve is an important way to keep tempers from blowing.
Project 21's "Blueprint for a Better Deal for Black America" has an entire section devoted to ways to improve police-community relations. These policy recommendations include "First Responder Sundays" hosted by churches, gun safety training offered to citizens by local police officers, and special training for police in knowing how to appropriately interact with people with developmental and mental challenges. The Blueprint also supports more body cameras and getting police out of regulatory enforcement.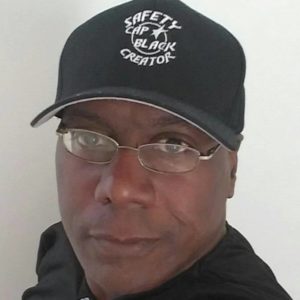 Here is how Nadra, known as "Cap Black" in the Marginy district of the Big Easy, has seen New Orleans cops improve their standing with the public:
I've fought to build relationships between law enforcement and urban areas since the late 1980s.

At that time. my pigment and my zip code pretty much meant crime concerns in my neighborhood were written off. My community was dismissed as captured territory – deep behind enemy lines.

This isn't an anti-police sentiment on my part. It's my observation of the pecking order in which certain concerned citizens were placed at the dawn of the crack cocaine era. The crack crisis doubly marginalized southern communities like mine in Savannah that were already impacted by Jim Crow.

Things changed about 11 years ago when I moved to the real-life "Gotham City" of New Orleans. I'll hereafter refer to it as "Gotham."

Gotham is a place with its own police-community challenges. Federal scrutiny of training practices and post-Katrina incidents of brutality led to a federal consent decree to oversee the New Orleans Police Department (NOPD).

The NOPD is quite different from police in my hometown. Instead of arms-length hostility, I found Gotham's cops – of all ranks – actually talked to community members instead of brushing us off.

But despite this accessibility, the combination of a personnel shortage and invasive federal oversight made this largely personable force appear unresponsive to service calls that could go hours or even days without answer. The NOPD's response time once was three times the national average.

Public confidence in the NOPD plummeted, and local communities did feel abandoned.

Through it all, however, I was able to network with officers. I reminded them that I wasn't the usual critic to whom they had become accustomed. I built active alliances to address the safety concerns of working-class victims.

From my stint coordinating volunteer security at Occupy Nola to my tenure as a safety and support manager for a targeted building – whose bullseye I removed with the help of the local district commander and deputy commander – we made progress.

I don't demonize the NOPD because it's a largely accessible agency. It has gotten a bad rap despite consistently treating protests and other First Amendment activities in a supportive manner that I've rarely seen elsewhere.

The NOPD doesn't deserve demonization during these trying times. It deserves our dedication.