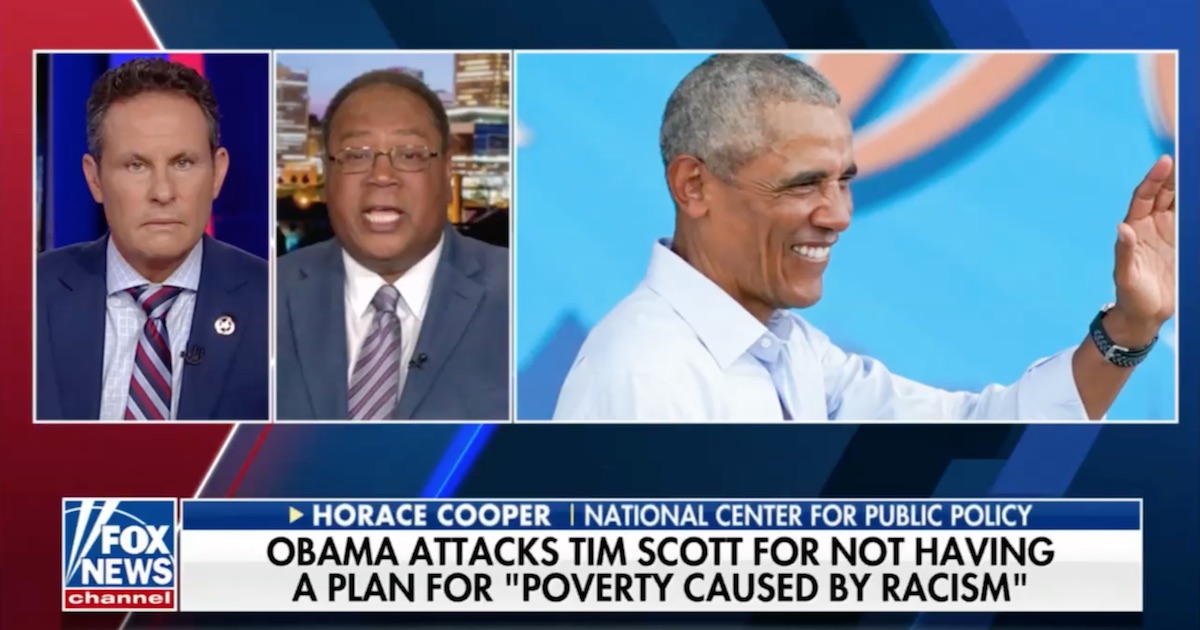 18 Jun 2023

Obama's Odious Record With Black Americans Gives Him No Credibility to Criticize Tim Scott

On the Fox News Channel, Project 21 Chairman Horace Cooper expressed incredulity that former President Barack Obama had the audacity to criticize current presidential candidate Tim Scott, a black conservative.

Horace told host Brian Kilmeade:
If I had the record that [Obama] had for black Americans, I would actually stay away from conversations about public policy officials and black America. He has the odious record of a 16.8% unemployment rate for black Americans.

Now he had a very very toxic policy that he used: First, you have to destroy employment among all Americans, and then you get it worse for black Americans. More black Americans had their cars repossessed, had their homes foreclosed on during his presidency. You have to go all the way back to the Great Depression to find a time when black Americans were hurt as bad as they have been under Barack Obama's policies….

Under the Obama years, Americans of color — as well as the rest of the country, but Americans of color in particular — lost a lot of ground….

[Obama] is the only president who's ever been reelected since Roosevelt who got fewer percentage of black votes the second time he ran than the first time.