29 Mar 2011

Florida Anti-Tobacco Group's Game Of Smoke and Mirrors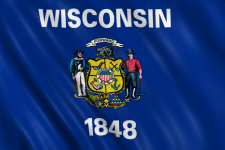 I don't want kids to smoke cigarettes.  So I think it is a good thing that there are groups out there educating the public about the dangers of smoking and why kids should not start using tobacco products of any kind.
But something unfortunate has happened.  Some anti-tobacco groups have gone too far. I'd have thought that wasn't possible.  How could anti-tobacco advice go too far?  They can, by straying from the facts and pursuing their good agenda, facts notwithstanding.
My colleague, Dr. Michael Seigel, a Professor at the Boston University School of Public Health, has done an excellent job of chronicling examples of anti-tobacco groups who have lost their "truth" compass.  He does this because he believes, like I do, that strong, credible anti-tobacco groups can do a service to the public health — and that dishonest groups do us a disservice.
His blog today is an excellent example of how these groups have gone awry.  He writes:
According to an anti-tobacco group — SWAT (Florida) — the tobacco companies are making candy-flavored cigarettes to try to entice youth to smoke.  This claim means that the tobacco companies are violating federal law, which precludes them from marketing candy-flavored cigarettes.
The specific claim is as follows: "No joke. Big Tobacco is making candy-flavored tobacco to get you to smoke.  Do they think you're stupid? Yes, they do. But you can do something about it.  On March 23rd, join kids from all across the nation for Kick Butts Day and stand up against Big Tobacco."
As Dr. Seigel points out, the claims just aren't true.  But they aren't true for different reasons than he originally (and reasonably) thought.  I shared some of my research with Dr. Seigel, who explained that I had
communicated with the SWAT group, which explained that its claim that Big Tobacco is marketing candy-flavored tobacco to entice youth to smoke is based on the contention that the marketing of candy-flavored snus will lead to youth use of snus which will in turn lead to kids starting to smoke cigarettes. I thank Jeff for this update and for the original tip that led to this post.
If this explanation is correct, then the web site statement is terribly misleading, because it implies that Big Tobacco is still marketing candy-flavored cigarettes, rather than this convoluted explanation of how candy-flavored snus is going to cause kids to start smoking.  If this is what was meant, than the site should simply have stated so. Moreover, the site should have backed up the claim with evidence to support this contention.  I am not aware of any such evidence but I'm sure if this group is making the claim, it must have some evidence to support it.
The rest of Dr. Seigel's blog, "The Rest Of The Story," is worth a read.