25 Oct 2012

Vote Fraud Allegations in Virginia Implicate Congressman's Son

As Virginia state officials begin investigating one alleged case of vote fraud, the release of a devastating new video shows that the son of a sitting congressman was willing to participate in a conspiracy to commit voter fraud at the polls.

The interesting twist is that the congressman now in the spotlight — Representative Jim Moran (D-VA) — is a leading proponent of a federal investigation into the other Virginia fraud allegation.

A secretly-recorded video shows Patrick Moran, the congressman's son and a paid campaign field director at the time, evaluating a proffered plan to cast votes in the names of over 100 allegedly inactive voters.  On the Project Veritas video, Moran suggested the need to forge utility bills as a means of overcoming Virginia's voter ID law.  He also said lawyers affiliated with the Obama campaign are in a position to provide legal cover should the hypothetical fraudsters be challenged.

Since the release of the video, Patrick Moran resigned from his father's campaign.

Project Veritas is the same group whose previous undercover videos showed how fraudsters could obtain ballots of the recently deceased during the New Hampshire presidential primary and Attorney General Eric Holder's ballot during the D.C. presidential primary due to a lack of voter ID laws.  Another recent video showed a Texas campaign worker helping an investigative reporter vote in both Texas and Florida (that campaign worker was later dismissed).

James O'Keefe, the head of Project Veritas, said about the Moran video, "This is the most damning evidence to date of the scope of voter fraud in this country."

The taped conversation with Patrick Moran — recorded on October 8 — begins in a fast-casual restaurant in Arlington, Virginia and ends in an official campaign headquarters for Congressman Moran, U.S. Senate candidate Tim Kaine and President Obama.  Moran, after being told of a plan to vote in other peoples' names, counsels the Project Veritas investigator on dealing with Virginia's new voter ID rules.

Virginia has a mild voter ID law that does not require photo ID.  To create false indicators of identification, Moran offered that "bank statements obviously would be tough, but they can fake a utility bill with ease."  Moran later said about the bills, "You'd have to forge it."

While cautioning that any forgery has "got to look good," Moran also inferred (but did not confirm) that lawyers affiliated with the Obama campaign could help if a fraudster was challenged.  Talking about partisan lawyers expected to be present at polling places, Moran said: "You'll have somebody, in house, that if they feel that what you have is legitimate, they'll argue for you."

During the conversation, Moran told the investigator that he was "impressed" by the alleged plans to steal votes and that the investigator was "hardcore."  He also suggested fraudsters additionally pretend to be pollsters, calling the people whose identities they plan to assume to confirm they don't intend to vote.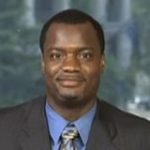 Appalled by this blatant disregard for voting rights — which is compounded by the fact that it implicates a campaign worker and the son of a candidate — Project 21 member Hughey Newsome, a Virginia resident, says:
What this video reveals about the reality of voter fraud is terribly troubling.  Not only does it reveal that the potential and motivation to commit voter fraud exists — contrary to what some liberals would have us believe, but it also reveals that some of those that are campaigning against voter ID laws could be encouraged to be complicit in committing voter fraud.  This is appalling and unacceptable.  As a nation, we should be doing everything possible to protect the integrity of voting — our most precious right and civic duty.
Besides the embarrassment of having his son implicated in what could have been potentially felonious vote fraud at the state and federal level, Representative Moran should feel obligated to address this issue head-on — beyond just a resignation — because of his high-profile disdain for another alleged voter fraud incident reported in the commonwealth.
On October 23, the day before the Project Veritas video was released, Moran and fellow Representatives Gerry Connolly (D-VA) and Bobby Scott (D-VA) sent a letter to Attorney General Holder to ask for a federal investigation of Strategic Allied Consulting — a Republican-affiliated company that works on voter registration.  An employee of a SAC subsidiary — Pinpoint — faces 13 charges of voter fraud in connection with the dumping of eight completed voter registration forms in the garbage container of a private business in Harrisonburg, Virginia on October 15.  In the letter, the congressmen suggest that this, plus other charges against SAC in other states, "constitute[s] a broader conspiracy of voter registration fraud."  The accused employee was fired from his job with Pinpoint.
After receiving a request from the Virginia State Board of Elections (as required by law), Virginia Attorney General Ken Cuccinelli (R) began an investigation into the Pinpoint matter.  In a statement announcing the investigation, Cuccinelli said:
This office will perform a thorough investigation of these very serious allegations.  Violations of election laws will not be tolerated in the commonwealth.  Citizens must feel confident that one of our most precious rights — the right to vote — is protected and that the electoral process is a secure and democratic one.  We will do everything we can to ensure that.
It's important to note that Patrick Moran was not actually recruiting people to commit election day vote fraud.  But, when presented with such a plot, he made no attempt to dissuade others from engaging in vote fraud.  In fact, Moran gave advice on how to overcome potential difficulties.
With liberals adamantly arguing that election day fraud is virtually non-existent — and voter ID proponents pointing out that a system without commonsense safeguards such as a photo ID requirement create an environment ripe for fraud — this should force liberal critics to reassess their arguments.

Project 21 co-chairman Horace Cooper, a long-term proponent of photo ID safeguards and Virginia resident, says about these accusations and their implications:
Once again, the truth comes out about both the ease of voter fraud.  Seeing it in living color is repugnant.  We are continually told by critics of voter ID that voter fraud doesn't happen, and yet it is now pushed to the forefront for all willing to recognize it.