14 Dec 2012

log: Project 21 Members Comment on Murders in Connecticut

Members of the Project 21 black leadership network are sharing their thoughts about the shocking massacre at the Sandy Hook Elementary School in Newtown, Connecticut earlier today.

Lisa Fritsch
:
Today's tragedy at Sandy Hook Elementary School in Connecticut brings with it unspeakable grief and unbearable sadness.
To think that this morning was the last moment some parents had with their children just makes me ill as I think of all the days I hurry my own children off to get on with my own day.
It is too much.  I pray that those precious kids only saw angels – that God protected them with His heavenly light and that they knew nothing of the evil upon them.
Coby Dillard:
My thoughts and prayers go out to the people of Newtown, Connecticut – especially to the parents who lost their children needlessly.
This morning's daddy/daughter exchange at my house:
Her: "Can you get me a notebook?"
Me: "Yes, maybe this weekend."
Her: "I want it now!" (walks off crying)
Perspective: Watching my daughter cry over a notebook isn't so bad after all.
Demetrius Minor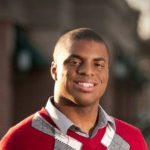 :
If evil is embedded within the soul of a person, it's a Satanic spirit that is the root of the problem – not a firearm.
There's plenty of evil in our world today.  This is why Jesus called us to be salt of the earth.  The world has lost its seasoning.
Parents, hug your kids extra tight tonight.  They are your treasures.  Love them and cherish them for the all of our days.  Life is precious.