04 Oct 2013

Fun With ObamaCare Exchanges: Federal Version, Pt 2

Sigh.  I tried to sign in to the Federal Exchange again and what should appear but this now almost iconic webpage:
After about 20 minutes, the log-in page came up.  I put in my username and password, which yielded this result: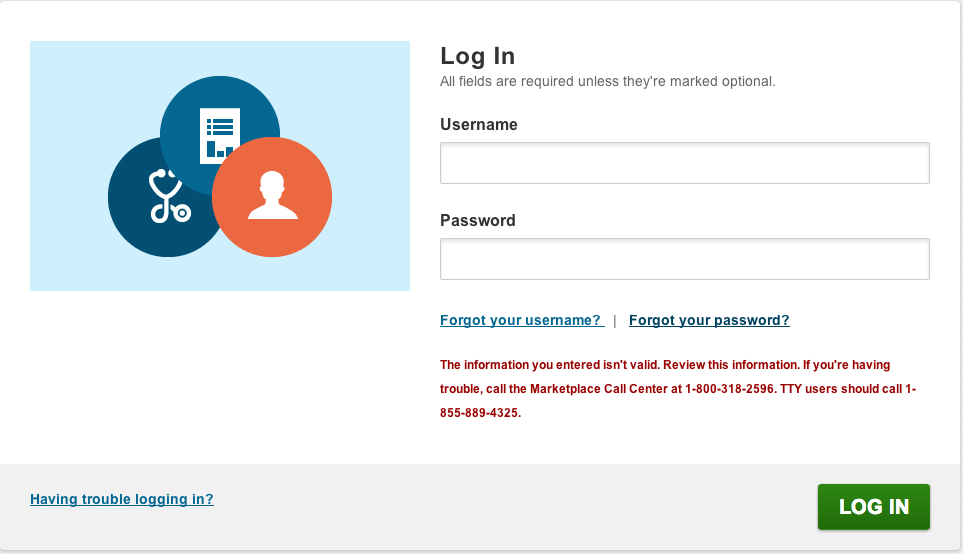 I doubt that I entered the wrong information, but I selected the "Forgot your password?" link anyway.  That required me to enter my username, after which I was informed that I would be sent an email to reset my password.  I did get the email, and I selected the link in it.  That resulted in:

Avik Roy of the Manhattan Institute is reporting that actual enrollment in the Federal exchanges may be as low as "single digits."  I can't imagine why.