02 Oct 2014

Revealed: The Secret Reason ObamaCare's Insurance Options are So Mediocre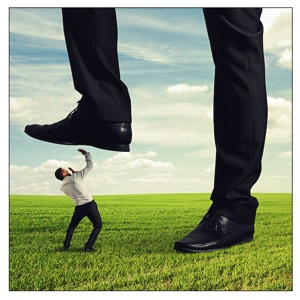 A just-released federal study reveals the secret behind the inferior insurance options presented on the ObamaCare exchanges.
The small health insurance companies apparently are being driven out of the exchanges.
As reported by Richard Pollock for the Washington Examiner:
Insurance companies with a small share of the health insurance market have virtually disappeared from ObamaCare state health care exchanges, replaced by big-foot carriers that have traditionally dominated the market, according to a congressional watchdog study.
The U.S. Government Accountability Office found in a study made public earlier this week that in 40 states the largest insurers either maintained or boosted their market share through the health exchanges established by the Affordable Care Act. The GAO analysis is the first federal study published focusing on how competition within the health insurance market has been affected by ObamaCare.
The study also found that small-insurer offerings nearly vanished from the exchanges. In 2012, consumers in the individual insurance market on average could choose among 36 small-market company carriers in their state, each holding a market share of five percent of or less.
But by 2014 those consumers could on average choose from only three insurers in their state exchanges, a decline of more than 90 percent.
In the small-group insurance market, at least 15 small-market carriers were available to consumers before ObamaCare. But under the exchanges, consumers found only three insurance companies still competing on average…
Pollock reports the GAO study was requested by Oklahoma Senator Tom Coburn, M.D.
I am suspicious that there is a causal connection between this and what Dr. David Hogberg discovered and revealed in his latest ObamaCare study for the National Center. David found that many policies on the individual market before ObamaCare had lower premiums and lower or equal deductibles and out-of-pocket costs than the cheapest plans now on the ObamaCare exchanges.
David also found that health insurance policies on sale in the private market before ObamaCare's debut offered health care consumers a greater choice of hospitals and physicians than do the health insurance plans on the ObamaCare exchanges today.
Is a key reason consumer options are more limited on the ObamaCare exchanges the absence of the smaller and more flexible insurance companies? These smaller firms not only filled a market niche of their own, but helped keep the big insurance companies on their toes.
Read the rest of Richard Pollock's Examiner article here; David Hogberg's study, here.