27 Apr 2016

General Electric Criticized for Religious Liberty Hypocrisy at Shareholder Meeting

National Center for Public Policy Research Presents Shareholder Proposal after International Conglomerate Complains About American Religious Freedom Laws While Doing Business in Nations with Religious Persecution and Human Rights Violations

"If corporations and the media want to see examples of persecution of homosexuals, look to Tehran and Riyadh – Not Atlanta and Indianapolis"

Jacksonville, FL / Washington, D.C. – At today's annual meeting of General Electric shareholders in Jacksonville, Florida, the National Center for Public Policy Research presented a timely shareholder resolution exposing the industry giant's hypocrisy in criticizing American religious freedom laws. It does so by falsely claiming America's religious freedom laws discriminate against homosexuals and protesting these laws on those grounds while simultaneously doing business with nations that actually persecute homosexuals.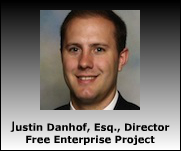 "Starting last year with Indiana and Arkansas, and more recently in Georgia, the nation has been debating state-level religious freedom restoration laws. Many corporations have jumped into this debate and perpetuated falsehoods about such laws that are then repeated in the liberal press. General Electric has been a leading player in this movement," said National Center Free Enterprise Project Director Justin Danhof, Esq. "Today, we set the record straight and called the company's CEO Jeffrey Immelt to task for the company's duplicity on this issue."
Speaking on behalf of the National Center's proposal, Danhof stated, in part:
Last spring, our CEO joined with a host of corporate leaders in distorting religious freedom laws. Regarding Indiana's effort to protect its citizens' deeply held religious beliefs, he wrote, "I am very concerned about the potential impact the Religious Freedom Restoration Act could have on our company and employees." Since that time, many more corporations have joined this mob effort to quash religious liberty.
Mr. Immelt expressed concern that religious freedom laws will lead to discrimination. Never mind that the laws only require the government to avoid interfering with religious freedom if it can do so while still achieving important government goals – one of which, in every state of the union, is outlawing discrimination. Mr. Immelt wrote this letter on GE's behalf, stating, "we have zero tolerance for discrimination of any kind."
Our proposal takes Mr. Immelt up on this. GE operates in many nations where homosexuality is outlawed. In some of those countries, homosexual acts are punishable by death. Women have almost no rights in numerous countries in which GE does business. And try getting a fair trial in many of these nations.
Let us as shareholders of GE express our support for the company's "zero tolerance" on discrimination, as Mr. Immelt said, and question why GE is operating in nations when doing so requires GE to discriminate, and to acquiesce in discrimination. Could a woman even work in a GE facility in Saudi Arabia without the permission of a male relative?
The full text of Danhof's remarks at the General Electric meeting, as prepared for delivery, can be found here.
"Immelt and other corporate leaders are often praised by the liberal press for denouncing religious freedom in the United States. My question is: why are the press and corporate America so unconcerned with corporate operations in countries that actually discriminate against homosexuals, women – and just about every possible minority constituency. GE actively supported President Obama's ill-guided Iran deal and much of the mainstream press did as well. No thinking person could reason that an American religious law has any equivalency with the execution of homosexuals in the public square," added Danhof. "If corporations and the media want to see examples of persecution of homosexuals, look to Tehran and Riyadh – not Atlanta and Indianapolis."
"Religious freedom laws in the United States, whether federal or state, simply set a high bar for government action that might interfere with an individual's deeply-held religious beliefs. To pass such an infringing law, the government must prove that it has a compelling interest in doing so, and if the government can reach that compelling interest by other means, the courts will direct it to use those other means," said Danhof. "That's all these laws do. The public debate over these laws are often void of these very basic facts."
"Furthermore, the left's newest attack on religious liberty has all the trappings of a fundraising ploy," noted Danhof. "Many liberal organizations spent years raising hundreds of millions of dollars in the fight to legalize gay marriage. Perhaps winning that battle too quickly left a hole in the movement's pockets. In that light, it is easy to understand why it concocted this fake outrage over basic religious freedom that has been a non-controversial issue in American jurisprudence for hundreds of years and a matter of state and federal law since the early 1990s."
The National Center's complete shareholder resolution, and General Electric's response to it, can be found on pages 60 and 61 of the company's proxy statement – which is available here.
General Electric engaged the outside law firm Gibson, Dunn & Crutcher LLP to petition the U.S. Securities and Exchange Commission to block the National Center's proposal. However, the National Center's legal team, led by Danhof, prevailed and convinced the SEC that the National Center's proposal was so significant that the company's shareholders should have a say in the matter.
The entire legal exchange between General Electric's law firm and the National Center, along with the SEC's decision, can be downloaded here.
Earlier this year, Danhof presented a similar proposal to Apple. For more information about that meeting and shareholder resolution, see here, here and here.
The National Center's Free Enterprise Project is the nation's preeminent free-market activist group focusing on shareholder activism and the confluence of big government and big business. In 2014-15, National Center representatives participated in 69 shareholder meetings advancing free-market ideals in the areas of health care, energy, taxes, subsidies, regulations, religious freedom, food policies, media bias, gun rights, workers' rights and many other important public policy issues. Today's General Electric meeting marks its sixth shareholder meeting of 2016.
The National Center for Public Policy Research, founded in 1982, is a non-partisan, free-market, independent conservative think-tank. Ninety-four percent of its support comes from individuals, less than four percent from foundations, and less than two percent from corporations. It receives over 350,000 individual contributions a year from over 96,000 active recent contributors. Sign up for free issue alerts here or follow us on Twitter at @NationalCenter.
-30-