10 Jun 2016

CBS Insinuates That We Bombed a Target Store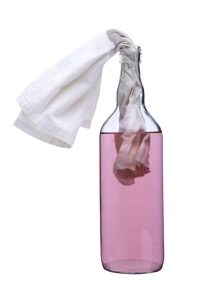 In a story, "Target explosion related to bathroom policy?, CBS News insinuated that the National Center for Public Policy Research bombed an Illinois Target store.
You can read the story here, but be aware that when the story first ran, it did not contain this critical paragraph:
Detectives investigating the incident are questioning a 44-year-old woman, but no charges have been filed so far in the case. 'At this point it does not appear to be related to the bathroom policy issues,' Evanston Police Commander Joseph Dugan said in an email."
Naturally, the story will have gotten most of its play the day it was new, and in that version, CBS notes a Target store was bombed, speculates the bombing was done by people who oppose the new restroom policy, and then specifies that the bombing "coincided" with us questioning Target's CEO about the policy at the annual shareholder meeting.
Inasmuch as we are a 34-year-old think-tank with zero history of bombings or violence of any sort, and we've had no changes in leadership (information CBS could easily obtain), it would have been strange indeed if we had suddenly decided to become mad bombers.
Indeed, we have participated in 85 shareholder meetings in the last three years alone, with no associated bombings. This information also was available to CBS. It was even in the press release CBS was working from.
As a side note, the story was biased in another — but admittedly, less significant way, in that it did not insinuate a felony — manner.
Our work at Target was described as, "a conservative activist asked Target CEO Brian Cornell if he regretted Target's policy of inclusion and if he viewed as bigots those who disagreed with the retailer's stance."
We did not ask Mr. Cornell if he regretted his "policy of inclusion." That's CBS inserting its own point of view.
We wouldn't use that phrase. It's inaccurate; Target allowed all its customers access to restrooms and fitting rooms before April 19 as well. No one who did not have access to restrooms and fitting rooms before has it now.
Furthermore, many people do not see Target's policy as one of "inclusion" at all. They see it as Target telling people who don't want to undress in front of the opposite sex that they are not wanted at Target.
CBS also left out why we asked Mr. Cornell if he believes people who believe in segregating restrooms and fitting rooms by biological sex are "bigots." We did so because Mr. Cornell explicitly compared Target's decision-making on this issue with its decision to employ black models in its advertising in the 1960s, and people who opposed the hiring of black models with people who oppose anything-goes restrooms and fitting rooms today.
Mr. Cornell ducked all the questions, which is curious, because giving good answers would have been in his interest, and Target's.
Maybe he had no good answers to give.