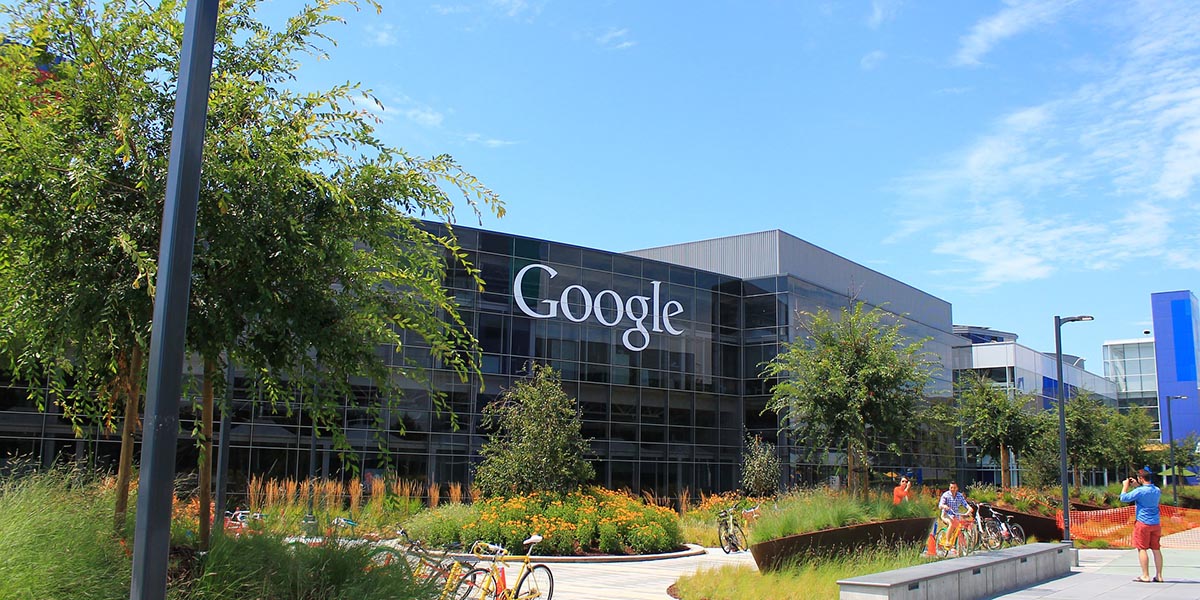 07 Jun 2017

Alphabet, Google's Parent Company, Loudly Announces It Is a Company of Liberals, by Liberals and for Liberals

With Tech Giant Repeatedly Taking Positions Against President Trump and Conservatives, Free Market Activist Asks Alphabet Executives If They Consider Conservative Employees' Viewpoints

National Center for Public Policy Research Also Presents Proposal to Alphabet Shareholders Seeking More Transparent Corporate Philanthropy

Mountain View, CA / Washington, D.C. – At today's Alphabet Inc. shareholder meeting, a representative of the National Center for Public Policy Research's Free Enterprise Project (FEP) asked Alphabet and Google executives whether the company's so-called commitment to diversity and inclusion extends to conservative- and libertarian-leaning employees, in light of the company's steadfast opposition to much of President Donald Trump's agenda and issues of interest to conservatives.
"I left today's meeting with the feeling that Alphabet and Google are companies of, by and for liberals," said National Center General Counsel and FEP Director Justin Danhof, Esq. "It is hard to see how a conservative viewpoint would ever have a place in that corporate atmosphere. During President Trump's short tenure, the tech industry has aligned itself like an opposition party to much of the President's agenda. Today, Google and Alphabet essentially staked the claim as the leader of an anti-Trump and anti-conservative movement."
In his question, Danhof highlighted Alphabet's opposition to President Trump's immigration policies, Google's opposition to the President's decision to withdraw from the Paris climate deal and Google's opposition to decency legislation in Texas.
"In response to my question, Alphabet Chairman Eric Schmidt flatly said that the company was not going to change," noted Danhof. "Like other tech companies that we have approached about their opposition to President Trump's platforms, the company's executives tried to deflect the question as one of policy and not politics. However, in many of these cases this is a distinction without a difference. Either way, the company is continually taking leftist policy positions, and no executives disputed that notion today."
A video of Danhof's exchange with Alphabet's executives is available here.
"Schmidt was also adamant that the industry as a whole is in agreement on the issues raised in the Free Enterprise Project's question," said Danhof. "That's just the type of anti-conservative groupthink that's so prevalent in academia and has caused an exodus of right-of-center thinkers from our nation's campuses. It could be that the tech industry is heading for a similar self-induced fate."
"Furthermore, Schmidt's bold claims that no one disagrees with his liberal elitist positions proves the point of the Free Enterprise Project's question. To the extent that any conservatives exist within Alphabet's walls, it certainly doesn't appear they can be comfortable letting those opinions be known to upper management. That's not fostering diversity of opinion. That's approaching a hostile work environment," said Danhof.
In other meeting business, Danhof presented the National Center's shareholder resolution that called for greater transparency regarding the company's charitable activities. In moving the proposal, Danhof highlighted some of the company's more controversial charitable donations, noting:
For example, the company donated to the Center for American Progress (CAP). CAP is an extreme political group accused of anti-Semitism. Additionally, in 2010, under the direction of John Podesta – who later became chairman of Hillary Clinton's presidential campaign – CAP wrote the blueprint for the Obama Administration's expansion of executive power. Now, with President Donald Trump in office, Alphabet has lodged complaints about the very same use of executive power that may have been designed and endorsed because of the company decision to fund CAP.
The company also donated to the Clinton Foundation, which is reportedly under FBI investigation. Media reports strongly imply parts of the Clinton Foundation operated as a pay-for-play scheme whereby individuals and corporations may have sought preferential treatment from government actors in exchange for donations to the Foundation. Such speculation is further fueled by the closing of some of the Clinton Foundation's operations following Mrs. Clinton's unsuccessful bid for the White House.
The text of Danhof's prepared statement in favor of Proposal #10, as prepared for delivery, can be found here. A video of Danhof's presentation is available here.
The full text of FEP's proposal and Alphabet's response to it are available on pages 68 and 69 of the company's proxy statement, which is available for download here.
In a press release issued on Monday, Danhof noted:
To the extent Alphabet uses its investors' money to fund charitable causes, it should fund those endeavors that provide a benefit to the communities and initiatives germane to the company or that create general goodwill. In that way, those funds will increase shareholder value. Increased shareholder value is, in and of itself, a social good. It is hard to see how donations to groups such as the Clinton Foundation and the Center for American Progress fit within that paradigm.
FEP presented similar proposals advocating charitable transparency at the Apple and General Electric shareholder meetings earlier this year. Today's meeting was the seventeenth corporate shareholder meeting FEP has participated in during the 2017 shareholder season.
Today's meeting was also the fourth time FEP has participated in an Alphabet Inc. (once Google) shareholder meeting and the third time it has presented a proposal presented to company investors. At past Google meetings, FEP sought greater corporate transparency with proposals on reporting the return on investment for the company's alternative energy projects and disclosing conflicts of interest regarding board member investments and company goals. It also took Google to task for ignoring the Easter holiday and restricting gun sales on its shopping platform.
Launched in 2007, the National Center for Public Policy Research's Free Enterprise Project is the nation's preeminent free-market activist group — focusing on shareholder activism and the confluence of big government and big business. Since 2014, its representatives have participated in around 100 shareholder meetings to advance free-market ideals in health care, energy, taxes, subsidies, regulations, religious freedom, food policies, media bias, gun rights, workers' rights and other important public policy issues. FEP's Employee Conscience Protection Project strengthened protections for the political beliefs and activities of over five million workers at 13 major U.S. corporations. FEP's questioning of Boeing's and General Electric's support for the Clinton Foundation helped trigger an FBI investigation into the Foundation's activities. Executives put on the spot by FEP at ABC News (Disney), the Washington Post and CNN (Time Warner) meetings acknowledged media bias.
FEP activity this year has been covered by media outlets such as the New York Times, Washington Post, USA Today, Variety, the Associated Press, Bloomberg, Drudge Report, Business Insider, National Public Radio and SiriusXM. FEP's work was also featured in Wall Street Journal writer Kimberley Strassel's 2016 book The Intimidation Game: How the Left is Silencing Free Speech (Hachette Book Group).
The National Center for Public Policy Research, founded in 1982, is a non-partisan, free-market, independent conservative think-tank. Ninety-four percent of its support comes from individuals, less than four percent from foundations and less than two percent from corporations. It receives over 350,000 individual contributions a year from over 60,000 active recent contributors. Sign up for email updates here. Follow us on Twitter at @NationalCenter for general announcements. To be alerted to upcoming media appearances by National Center staff, follow our media appearances Twitter account at @NCPPRMedia.
-30-