13 Apr 2018

Silicon Valley Subterfuge Against Conservatives Exposed Before This Week
While most people experienced Facebook CEO Mark Zuckerberg's deer-in-the-headlights response to questioning only this week – when the tech billionaire faced Capitol Hill lawmakers about the lack of privacy and political bias on the social media platform he developed – it was nothing new to the National Center's Free Enterprise Project (FEP).
Almost two years ago, FEP Director Justin Danhof, Esq. got an even more pronounced reaction when he engaged in the same kind of questioning at Facebook's annual shareholder meeting. In fact, and since it was on Zuckerberg's turf, he actually refused to directly answer Justin's inquiry altogether.
So we had little sympathy for Facebook's founder this week as he was being questioned by Senator Ted Cruz about evident anti-conservative bias on the part of the company.
In 2016, Justin – a veteran of over 100 corporate shareholder meetings across America – called the Facebook meeting "amateur hour." From the inability to start the meeting on time to Zuckerberg's ducking of Justin's question, the meeting was simply not up to par.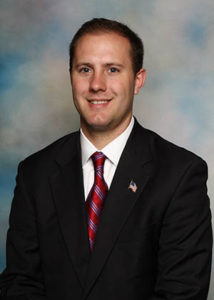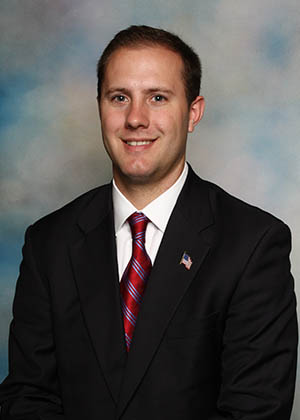 Back then, long before this week's hearings, Justin declared:
Despite the company's protestations, it is quite clear that it continues to mistreat conservative groups and individuals. Most conservatives have known for years that Facebook is biased against them, but the evidence was largely anecdotal.
Given less time than most companies allow to ask questions (shareholder meetings are pretty much the only opportunity for investors to interact with company leaders), Justin asked:
Whether you're willing to admit the company has a bias problem or if you think bias is merely a matter of perception, the fact is that perception is very often reality. Facebook has an extra duty to overcome this problem now that the company has been called out by former employees for targeting conservatives.

My question is this: what affirmative steps are in place to increase transparency regarding Facebook's news section and its removal of pages and posts, and what do you have to say to the conservative individuals and groups who have been harmed – and continue to be harmed – by the company's biased actions?
Instead of answering Justin, or – as he did on Capitol Hill – suggest that his "team" would follow-up, Zuckerberg gave his now-famous blank stare, said nothing and had an underling make an excuse. Justin noted:
When I confronted Zuckerberg over Facebook's mistreatment of conservatives, he sat mute and deferred to another company executive. That gentleman claimed that Facebook's own internal investigation had exonerated the company, saying that there is no bias against conservatives on the company's platforms. In his next breath, though, he admitted that Facebook is making changes to its trending news platforms. Why is Facebook making changes if there is nothing wrong?
During Senator Cruz's questioning of Zuckerberg, it was admitted that Silicon Valley is very liberal. Zuckerberg replied: "I understand where that concern is coming from, because Facebook and the tech industry are located in Silicon Valley, which is an extremely left-leaning place."
That's not news. And neither is the intolerance to other points of view. Justin revealed this last year at the shareholder meeting of Alphabet – the parent company of Google.
At that 2017 shareholder meeting, Justin confronted Alphabet Chairman Eric Schmidt about perceived anti-conservative bias. Schmidt arrogantly responded: "The company was founded under the principles of freedom of expression, diversity, inclusiveness and science-based thinking. And you'll also find that all other companies in our industry agree with us."
That was on June 7, 2017. On August 7, 2017, the company founded under the principles of freedom of expression, diversity, inclusiveness and science fired software engineer James Damore for posting a memo questioning the scientific appropriateness of expecting equality of skills among the genders in the hi-tech field.
Ironically, Damore's memo was titled "Google's Ideological Echo Chamber."
After that shareholder meeting, Justin commented:
I left today's meeting with the feeling that Alphabet and Google are companies of, by and for liberals. It is hard to see how a conservative viewpoint would ever have a place in that corporate atmosphere.