17 Jan 2019

Intuit's Support for Abortion Industry and Anti-Religious Organization Under Fire
Parent Company of TurboTax and QuickBooks Questioned Over Support of Planned Parenthood and Out and Equal
Pro-Life Americans Must Contact Companies that Fund the Abortion Industry to Effect Change
Mountain View, CA/ Washington, D.C. – Intuit CEO Sasan Goodarzi was grilled earlier today by a well-known conservative investor regarding the tech company's support for the abortion industry as well as an anti-religious advocacy group.
At today's annual meeting of Intuit investors, Justin Danhof, Director of the Free Enterprise Project at the National Center for Public Policy Research, peppered Goodarzi with questions over the company's donations to America's leading abortion shop, Planned Parenthood, as well as Intuit's funding of anti-religious organizations. Goodarzi largely evaded the questions but did signal a willingness to reconsider the company's philanthropic activities.
"If Intuit wants to spend its investors' money to fund the abortion industrial complex, it has that right," said Danhof. "However, today we delivered a message loud and clear that support for Planned Parenthood is highly offensive to tens of millions of pro-life Americans, many of whom may choose to boycott the company's products. And those Americans need to contact Intuit and other corporate supporters of Planned Parenthood if we are going to effectuate real corporate change."
At the meeting Danhof stated:
According to multiple reports, Intuit is one of only 38 companies that contribute funds to Planned Parenthood. Gallup polling indicates that, when it comes to abortion, Americans are equally divided on the subject. Half are pro-choice and half are pro-life. That means Intuit is purposefully alienating half of its potential customer base. That seems like an odd choice for a business in such competitive industries.
Danhof also questioned Intuit's relationship with an organization that recruits corporations to oppose religious liberty and freedom of conscience efforts. He stated:
Outside of abortion funding, the company has also contributed significant funds to an organization that works to undermine religious protections which are supposed to be guaranteed under the U.S Constitution. According to corporate watchdog 2ndVote, Intuit has donated significant sums to Out and Equal – an anti-religious advocacy organization. Out and Equal helped to defeat a 2016 bill seeking to protect religious freedom in the state of Georgia. The group also worked to activate corporations to oppose North Carolina's decency law – that came to be known as the bathroom bill – that simply sought to prevent grown men from using the same facilities as young girls.
Danhof's full question, as prepared for delivery, is available here.
In response to Danhof's questions, Goodarzi stated, "we deeply believe in our mission of empowering prosperity around the world… which means we care deeply and measure deeply around how inclusive we are. We think about diversity, and we think about that not only because it's important internally — but those are the customers that we serve." Importantly, he added that and "we believe in doing what's right and we always will adjust if we feel we're not doing something right."
"Obviously, supporting the death of innocents is not 'doing something right.' But Intuit and other corporate funders of the anti-religious movement and the abortion industry will only adjust their behavior if they hear from Americans who are concerned about their actions," said Danhof. "If mine is the lone voice in the wilderness confronting these corporate behemoths, their actions are likely to continue. I encourage all pro-life Americans to contact not just Intuit, but also Planned Parenthood's other corporate sponsors."
Audio of the exchange between Danhof and Goodarzi is available here.
"When presented with the very real problem of losing business because it chooses to support the very controversial Planned Parenthood, Intuit decided to virtue-signal," said Danhof. "Words such as diversity, inclusiveness and prosperity mean nothing to the unborn lives that Planned Parenthood helps extinguish on a day-to-day basis. Now that Intuit executives have show little willingness to actually do anything about their appalling alliance, they risk the backlash of the pro-life public."
Tomorrow, pro-life supporters will have another chance to engage with the National Center for Public Policy Research, as we plan to be active at the March for Life in Washington, D.C.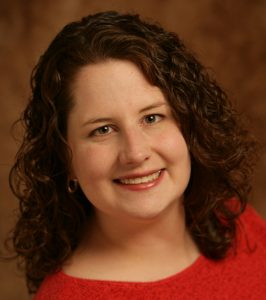 "Every year as I participate in the March for Life, I wear several different hats," said Jennifer Biddison, the National Center's Digital Media Specialist, who will be marching again tomorrow. "I march as the mother of a special needs child, protesting the worldwide genocide of unborn babies who are diagnosed with special needs in the womb. I march as the board member of a local crisis pregnancy center, where we offer critical support to hundreds of women every year who feel abortion is their best or only option. And I march as a member of the Free Enterprise Project team, knowing that FEP's work to expose and challenge corporate funding of abortion is an essential component of national efforts to protect and promote life. As a former TurboTax and QuickBooks customer, I hope others will follow my lead to reduce Intuit profits until the company decides to stop using consumer dollars to fund Planned Parenthood."
Today's meeting is the first shareholder meeting at which FEP has participated in 2019.
Launched in 2007, the National Center's Free Enterprise Project focuses on shareholder activism and the confluence of big government and big business. Over the past four years alone, FEP representatives have participated in over 100 shareholder meetings – advancing free-market ideals about health care, energy, taxes, subsidies, regulations, religious freedom, food policies, media bias, gun rights, workers' rights and other important public policy issues. As the leading voice for conservative-minded investors, it annually files more than 90 percent of all right-of-center shareholder resolutions. Dozens of liberal organizations, however, annually file more than 95 percent of all policy-oriented shareholder resolutions and continue to exert undue influence over corporate America.
FEP activity has been covered by media outlets including the New York Times, Washington Post, USA Today, Variety, the Associated Press, Bloomberg, Drudge Report, Business Insider, National Public Radio and SiriusXM. FEP's work was prominently featured in Wall Street Journal writer Kimberley Strassel's 2016 book The Intimidation Game: How the Left is Silencing Free Speech (Hachette Book Group).
The National Center for Public Policy Research, founded in 1982, is a non-partisan, free-market, independent conservative think-tank. Ninety-four percent of its support comes from individuals, less than four percent from foundations and less than two percent from corporations. It receives over 350,000 individual contributions a year from over 60,000 active recent contributors. Sign up for email updates here. Follow us on Twitter at @NationalCenter for general announcements. To be alerted to upcoming media appearances by National Center staff, follow our media appearances Twitter account at @NCPPRMedia.
-30-