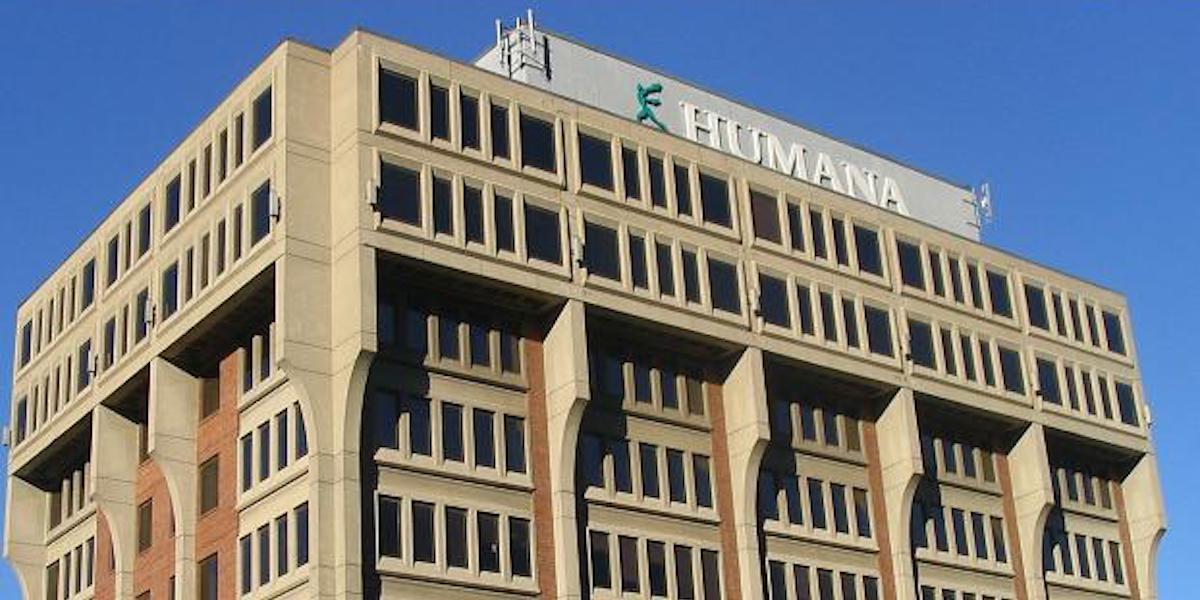 18 Apr 2019

Humana CEO Refuses to Join Health Insurance Peers in Opposing "Medicare-for-All"

Louisville, KY / Washington, D.C. — Given an opportunity today to walk back prior support for "Medicare-for-All," Humana CEO Bruce Broussard refused, effectively making himself an industry outlier. Asked about his responsibility both to shareholders and to those receiving care through Humana, which would be abdicated during a government takeover of health care, Broussard told a representative of the National Center for Public Policy Research's Free Enterprise Project (FEP) that he considered "Medicare-for-All" a "relative description" and would not comment on legislation widely championed by the left.

"We gave Broussard the opportunity for a do-over – to align Humana with the rest of the health care industry leaders as they try to preserve the best health care system the world has ever seen. We also sought to help him put investors and consumers at ease. He refused the offer," said National Center Vice President David W. Almasi, who represented FEP at Humana's annual shareholder meeting. "While his peers see the writing on the wall and recognize the existential threat that 'Medicare-for-All' poses to American health care, Humana remains an outlier."

Humana serves approximately 23 million people through its medical and specialty services.

At the Barclay's Global Healthcare Conference last month, Broussard was quoted calling the "Medicare-for-All" idea a "great opportunity for the industry to be able to expand the population that it's coordinating care with." Broussard's vision conflicts with the plan's proponents. While introducing "Medicare-for-All" legislation this month, Senator Bernie Sanders called insurers "greedy and corrupt" and said "we're going to take on the insurance companies." Sanders subsequently told CBS News that private insurers would be reduced to cosmetic procedures under his plan.

FEP has questioned Humana's role in helping craft policy in the past. In his exchange today with Broussard, Almasi pointed out:
When people hear you say that Medicare-for-All is a "great opportunity," they equate your opinion to Bernie's. And people are being duped. Polling does show that Americans love the idea of "free" government health care… at least, until they realize that it isn't in fact free and that health care will be severely rationed. Then, not so much. What's more, your pattern of public positions on health care is greatly concerning.

At the 2017 Humana shareholder meeting, you told my colleague that you had absolutely no plans to get involved in the legislative efforts to repeal and replace ObamaCare despite rising costs, increased unpopularity, and folks losing their doctors and health plans. This is even though Humana and other large insurers played a major role in foisting ObamaCare on the American people.

So in order: you endorsed ObamaCare, refused to help fix it, and now support Medicare-for-All.
Broussard's refusal to engage on "Medicare-for-All" is in sharp contrast with other health care leaders. Earlier this week, United Health Group CEO David Wichmann said "Medicare-for-All" would "destabilize the nation's health care system" and "surely jeopardize" relationships with patients. Seema Verma, the federal administrator of Medicare, called it the "biggest threat to the American health care system."
Almasi asked Broussard to justify his comments with respect to Humana's responsibility to shareholders who would be put at obvious risk by "Medicare-for-All" as well as its responsibility to satisfied medical and specialty plan members who would be forced from Humana coverage into a federal health care plan. Broussard then called "Medicare-for-All" a "relative description" and focused his response on Humana continuing to play a role if "Medicare-for-All" were to be enacted.
The full text of Almasi's prepared comments for the meeting is available here. An audio recording of the exchange is available here.
Humana executives cut off Almasi's conversation with Broussard to allegedly allow "other people to ask questions," but the meeting was adjourned 23 seconds after Almasi was asked to stop speaking.
"A decade ago, the health care industry compromised for a seat at the table during ObamaCare negotiations. It got burned," said Almasi. "While the rest of the industry appears to have learned a lesson and is now taking a stand against 'Medicare-for-All," Humana is trying to nuance the conversation with talk about coordinating care and being a partner with the government. But the vicious determination of the left to take over health care would likely allow Humana only to negotiate being nationalized last."
The Humana meeting marks the sixth time FEP has participated in a shareholder meeting in 2019.
FEP activity has been covered by media outlets including the New York Times, Washington Post, USA Today, Variety, the Associated Press, Bloomberg, Drudge Report, Business Insider, National Public Radio and SiriusXM. FEP's work was prominently featured in Wall Street Journal writer Kimberley Strassel's 2016 book The Intimidation Game: How the Left is Silencing Free Speech (Hachette Book Group).
The National Center for Public Policy Research, founded in 1982, is a non-partisan, free-market, independent conservative think-tank. Ninety-four percent of its support comes from individuals, less than four percent from foundations and less than two percent from corporations. It receives over 350,000 individual contributions a year from over 60,000 active recent contributors. Sign up for email updates here. Follow us on Twitter at @FreeEntProject and @NationalCenter for general announcements. To be alerted to upcoming media appearances by National Center staff, follow our media appearances Twitter account at @NCPPRMedia.