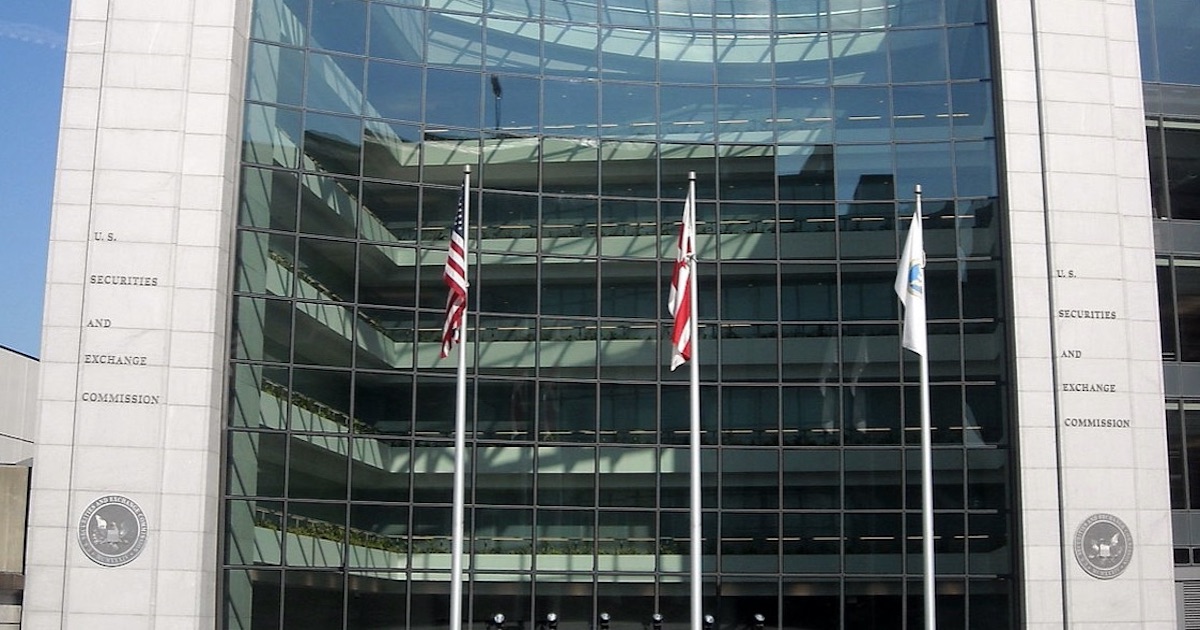 23 May 2022

SEC Sides With Woke Money Manager to Maintain Viewpoint Discrimination, Silence Shareholders
Our Country's Corporations Shouldn't Be Yet Another Enforcer of the Far-Left Agenda
The "woke" corporate executives who have embraced a new stakeholder capitalism that allows them to inflict their political preferences on their employees and the public also talk a lot about public-private partnerships to advance the social good (as they define it). Evidence abounds though, that these partnerships destroy basic American liberties and company value, something that we at the National Center for Public Policy Research seek to combat.
Each year, NCPPR's Free Enterprise Project files dozens of shareholder proposals with corporations. We do so as right-of-center free-market advocates to counterbalance the array of leftwing activists who seek to transform our country's corporations into yet another enforcer of the far-left agenda whose casualties already include broad swaths of the media and academia.
Examples of FEP proposals appearing on corporate ballots this year include nondiscrimination audits at Bank of America and Citigroup to ensure that so-called "Diversity, Equity and Inclusion" programs do not discriminate against "non-diverse" employees and measures at Goldman Sachs and Pfizer seeking transparency when it comes to charitable giving and lobbying to expose contributions contrary to shareholder interests.
While we were successful in getting these and other proposals on corporate proxy ballots this year, we have also experienced some setbacks. Companies can — and often do — seek to exclude shareholder proposals from appearing on their annual proxy ballots. They do so by seeking the blessing of the U.S. Securities and Exchange Commission through a "no-action request," whereby the company asserts its reasons for wanting to exclude a shareholder proposal and asks the SEC not to take action against the company for refusing to include it.
Many of the "woke" companies to which we submit shareholder proposals file "no-action requests" with the SEC. The most recent company with which we have been engaged in proceedings before the SEC is BlackRock, Larry Fink's left-wing-activist money management firm that uses shareholder money to further its environmental, social and governance agenda. ESG objectives include imposing arbitrary and internationally generated mandates on U.S. companies for cutting carbon emissions and requiring corporate boards of directors to meet membership quotas based on race, sex and sexual orientation rather than merit.
To ensure all voices are heard at BlackRock, not just those in Mr. Fink's echo chamber, FEP submitted a shareholder proposal this year seeking to protect a variety of perspectives. Our proposal would have required BlackRock to "issue a public report detailing the potential risks associated with omitting 'viewpoint' and 'ideology'" from its EEO policy. But rather than allowing shareholders to vote on whether to determine the risks associated with not prohibiting such discrimination, BlackRock sought permission from the SEC to exclude our proposal.
We recently learned that SEC staff has resolutely sided with BlackRock. The decision came after months of back-and-forth responses between us and BlackRock, culminating in the SEC staff attorneys' rejection of our request for the SEC to reconsider its initial determination that it would not recommend enforcement action should BlackRock omit our proposal from its 2022 proxy ballot.
In denying our request for reconsideration and commission review, SEC bureaucrats cited the fact that BlackRock had already begun printing its proxy materials by the time we requested reconsideration. The problem with this rationale, however, is that according to BlackRock's response to our request, the company had already begun printing its proxy materials "immediately" upon receiving the SEC attorneys' initial concurrence in its no-action request. The company allegedly printed these materials — and SEC staff condoned them doing so — despite our notifying both of them, within minutes of receiving the initial concurrence, of our intent to request reconsideration. Both BlackRock and the SEC, therefore, had actual notice not to start the printing process and to allow us our right to seek reconsideration of the decision, which we filed with the SEC just one week later.
By refusing our request, SEC attorneys have perpetuated a process that strips shareholders of their rights to appeal staff rulings to the commission and thereby receive an arbitrable final order, all at the whim of the company that has every interest in thwarting that review. Indeed, BlackRock effectively admitted in one of its filings that it depends upon SEC staff's routine denial of requests for reconsideration when a company has already begun printing its proxy materials as a means of foreclosing a request for reconsideration.
This abuse of administrative power cannot be allowed to stand. The process for SEC review of shareholder proposals appears to be the epitome of arbitrary and capricious agency decision making, as demonstrated by the SEC's vaguely worded decisions and lack of a meaningful review process that strips shareholders of their rights. These abuses must be kept in mind as the commission seeks ever more partisan, intrusive control over American corporations.
Sarah Rehberg is the Free Enterprise Project program coordinator for the National Center for Public Policy Research. This first appeared in The Washington Times.