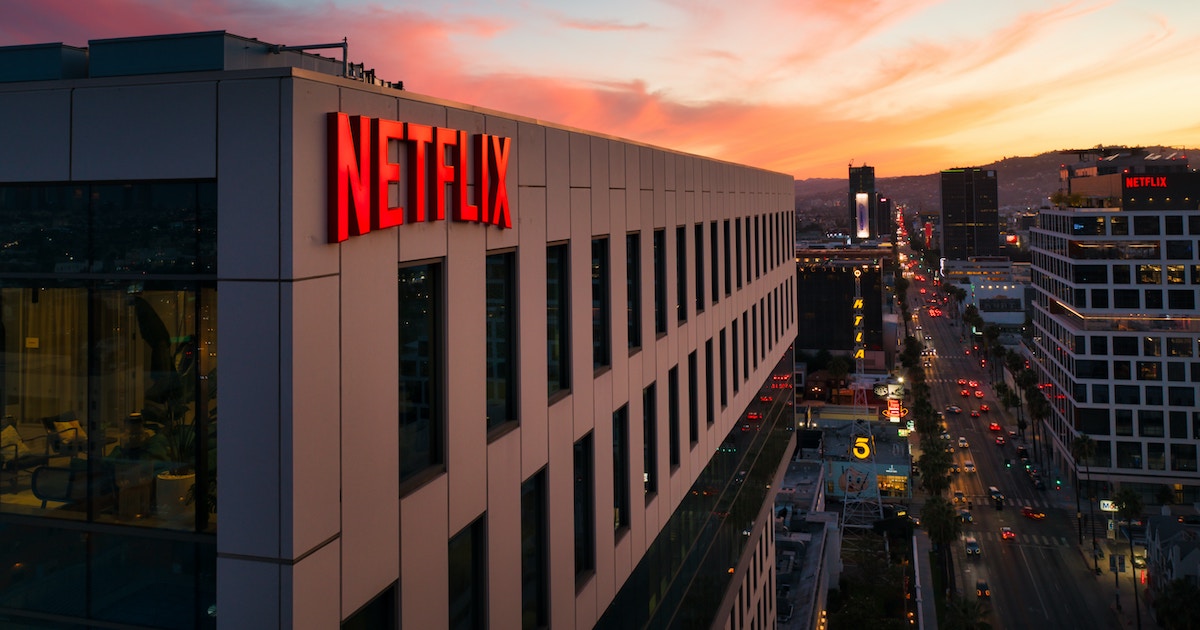 30 May 2023

Walmart, Netflix and Alphabet Face Challenges from Conservative Shareholder Activists
Proposals Address Discrimination in Hiring and Firing, Corporate Board Incest and Corporate/Government Collusion
Washington, D.C. – Shareholder activists with the National Center for Public Policy Research's Free Enterprise Project (FEP) will present proposals at three shareholder meetings this week – Walmart, Netflix and Alphabet.
Following up on one of FEP's heaviest weeks of shareholder proposals, FEP's next proposals will cover racial and gender demographics of layoffs at Walmart, board of director incest at Netflix and corporate/government collusion at Google parent company Alphabet.
FEP's proposal at Walmart (Proposal #8) would require the company to report on the racial and gender representation of the employees it lays off to determine whether it is making employment decisions in an effort to meet leftwing discriminatory hiring quotas. This proposal is important because it seeks to determine whether discriminatory Diversity, Equity and Inclusion (DEI) practices are not only being applied to decisions as to whether to hire and promote individuals – but also whether to fire them.
"Walmart has made clear its intent to increase the proportional representation of women and people of color in its workforce, particularly when it comes to higher-paying management and officer positions," said FEP Director Scott Shepard. "But in doing that it must ensure that it is not violating any employee's civil rights by making employment decisions – including layoff decisions – with race or sex as part of the consideration. For the protection of employees and shareholders the board should know, and should be held accountable for knowing, whether the data suggest that discrimination in the layoff-selection process might be occurring, so that it can properly protect the company from potential reputational and litigation risk."
FEP's proposal at Netflix (Proposal #6) would forbid Company directors from simultaneously sitting on the boards of directors of other companies. This is an important proposal as part of the fight against Environmental, Social and Governance (ESG) initiatives that must include breaking up the "cartel" of liberal activists occupying the boardrooms of American companies.
"Almost every Netflix director currently sits on the board of at least one other company, but Netflix isn't alone in this regard – nearly all large corporations are guilty of contributing to the corporate incest problem that's plaguing the management of American business," said FEP Associate Ethan Peck.
"While this corporate practice may seem innocently cooperative to some, it creates a situation in which board members across corporations are interchangeable and thus have more allegiance to each other than they do to the companies they are supposed to serve," said Peck. "In other words, the sharing and swapping of board members between corporations has given rise to an elitist managerial class that has sway over most large companies at the same time."
"Currently, Netflix is a contributor to this problem. By adopting this proposal, the company can become a leader amongst other large corporations in prioritizing the interests of shareholders over the interests of the managerial class," added Peck.
In its proposal at Alphabet, parent company of Google and YouTube (Proposal #7), FEP calls for a report analyzing the congruency of financially contributing to partisan, anti-shareholder organizations – such as the World Economic Forum, the Council on Foreign Relations and the Business Roundtable – against the company's fiduciary duty to shareholders. This proposal highlights the radical agenda of many globalist organizations, and the extent to which many companies engage with such groups and support these agendas without the knowledge of shareholders.
"Alphabet does not list the World Economic Forum, Council on Foreign Relations, Business Roundtable or other similar globalist organizations among its partners or as recipients of contributions; however, WEF and CFR do list the company as a partner, BR lists CEO Sundar Pichai among its members, and Google founders Larry Page and Sergey Brin both graduated from WEF's 'Young Global Leaders' program," said Peck. "Why the inconsistency? Why is the Board concealing these partnerships, amongst other similar ones, from shareholders?"
"The agendas of those organizations are incongruent with the interests of Alphabet shareholders and the traditional – and legally binding – definition of a corporation," added Peck. "The more the board pays favor to hand-picked 'stakeholders,' the less it's accountable to capital-providing shareholders. In partnering and conspiring with WEF and others, then, Alphabet shareholders are funding the efforts designed to debase their own influence as shareholders within the company."
More information about these proposals, as well as other key shareholder meetings and proxy votes for this week, can be found in FEP's weekly proxy votes newsletter.
The Free Enterprise Project's new Proxy Navigator Annual Voter Guide can be downloaded here.
To be notified when the companion Proxy Navigator app is available, subscribe here.
About
The National Center for Public Policy Research, founded in 1982, is a non-partisan, free-market, independent conservative think-tank. Ninety-four percent of its support comes from individuals, less than four percent from foundations and less than two percent from corporations. It receives over 350,000 individual contributions a year from over 60,000 active recent contributors. Contributions are tax-deductible and may be earmarked for the Free Enterprise Project. Sign up for email updates at https://nationalcenter.org/subscribe/.
Follow us on Twitter at @FreeEntProject and @NationalCenter for general announcements. To be alerted to upcoming media appearances by National Center staff, follow our media appearances Twitter account at @NCPPRMedia.