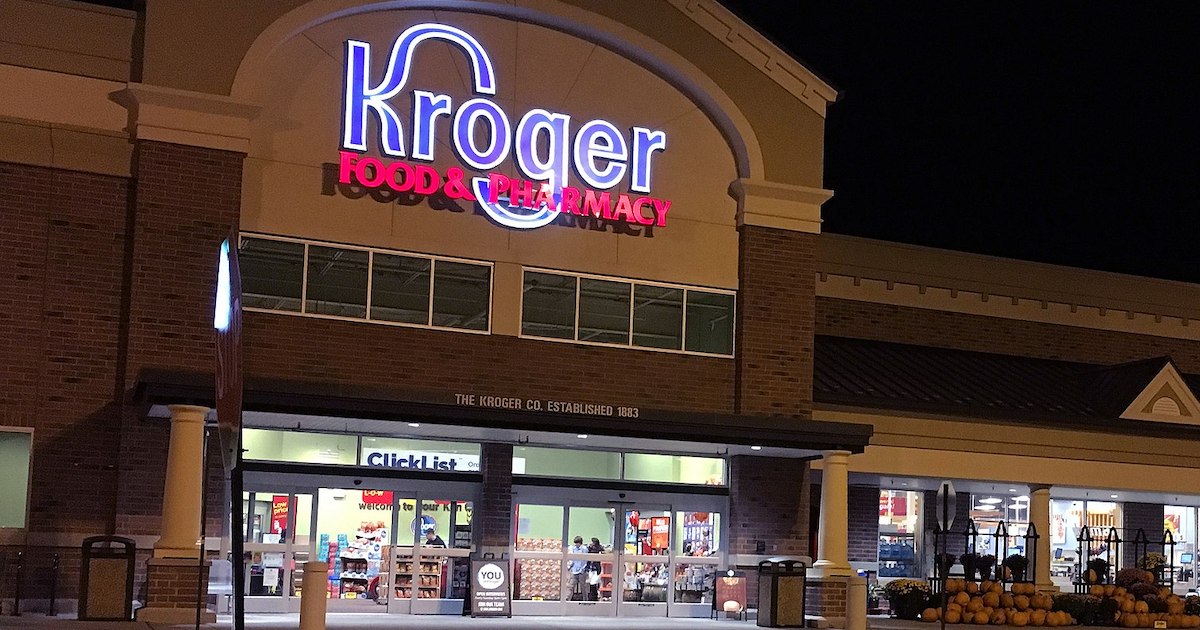 22 Jun 2023

Kroger Policies Put Employees with Conservative Values at Risk, Says Shareholder Group

Washington, D.C. – Shareholder activists with the National Center for Public Policy Research's Free Enterprise Project (FEP) will present a proposal this morning at The Kroger Company's annual shareholder meeting addressing company policies that fail to protect against discrimination based on an individual's viewpoint or ideology.

FEP's proposal at The Kroger Company (Proposal #9) requests that the Company issue a public report detailing the potential risks associated with omitting "viewpoint" and "ideology" from its written equal employment opportunity (EEO) policy. As currently written, Kroger's written EEO policy does not explicitly prohibit discrimination based on viewpoint or ideology.

"Kroger's lack of a company-wide best practice EEO policy sends mixed signals to company employees and prospective employees and calls into question the extent to which individuals are protected due to inconsistent state policies and the absence of a relevant federal protection," said FEP Director Scott Shepard. "In fact, there is ample evidence that individuals with conservative viewpoints may face discrimination at Kroger."

"Kroger recently kowtowed to leftwing social media criticism by removing patriotic and Second Amendment related items from store shelves," noted Shepard. "While removing patriotic items from its stores, Kroger has simultaneously pushed a leftwing social agenda. Published in 2021, the Company released an 'allyship guide' that told employees to use 'inclusive language' and celebrate transgender holidays. Defining terms such as 'non-binary,' 'transgender' and 'pansexual,' the guide asserts that, 'Some people's morality can be a barrier to accepting LGBTQ+ people.'"

"Removing pro-America items from store shelves while publishing 'allyship' training guides for staff certainly raises concerns over how Kroger treats employees with diverse points of view, particularly those who disagree with the Company's blatant leftwing actions," added Shepard.

Kroger's annual shareholder meeting will be held virtually on Thursday, June 22 at 11:00 AM ET and can be viewed here.

More information about this proposal, as well as other key votes for this week, can be found in FEP's weekly proxy votes newsletter.

The Free Enterprise Project's new Proxy Navigator Annual Voter Guide can be downloaded here.

To be notified when the companion Proxy Navigator app is available, subscribe here.

About

The National Center for Public Policy Research, founded in 1982, is a non-partisan, free-market, independent conservative think-tank. Ninety-four percent of its support comes from individuals, less than four percent from foundations and less than two percent from corporations. It receives over 350,000 individual contributions a year from over 60,000 active recent contributors. Contributions are tax-deductible and may be earmarked for the Free Enterprise Project. Sign up for email updates at https://nationalcenter.org/subscribe/.

Follow us on Twitter at @FreeEntProject and @NationalCenter for general announcements. To be alerted to upcoming media appearances by National Center staff, follow our media appearances Twitter account at @NCPPRMedia.