06 Mar 2014

Despite "Nuclear Option" in Senate, Adegbile Nomination Was Radioactive

It wasn't supposed to happen this way — not during President Obama's "year of action."

Yesterday, a bipartisan coalition of senators defeated the nomination of radical lawyer Debo Adegbile, Obama's choice to run the civil rights practice at the U.S. Department of Justice, by a vote of 47-52.

While there are plenty of aspects of Adegbile's career to make lovers of the Constitution cringe, the issue that really turned the former NAACP general counsel into a lightning rod of controversy was his previous advocacy for convicted cop-killer Mumia Abu-Jamal.

Because of Adegbile's work while at the NAACP on behalf of Jamal, who was convicted of the 1981 murder of Philadelphia police officer Daniel Faulkner, Adegbile's nomination was adamantly opposed by police organizations such as the Fraternal Order of Police and the National Association of Police Officials.  Groups supporting the failed nomination included the NAACP and the AFL-CIO, among others.

According the Senator Dick Durbin (D-IL), the nomination failed to advance despite a "full-court press" by the White House.

This was the first time an Obama nominee failed to win a cloture vote since Senate Majority Leader Harry Reid (D-NV) made dramatic changes to the way the Senate operates — lowering the number of votes needed to invoke cloture from 60 votes to 51.  This move impairs the minority party's ability to filibuster presidential nominations (with the alleged exception of nominations to the U.S. Supreme Court).

Eight Democrat senators joined with all Senate Republicans when they opposed the advancement of the Adegbile nomination.  One of those eight was Reid — whose "no" vote, however, was a procedural move that allows him to bring the nomination up for a vote at a later date.  Several of the liberal senators who voted against President Obama's will are up for re-election.

In the wake of this stunning defeat for the President, an obviously outraged Obama said the vote to not invoke cloture and thus bring the nomination to a final confirmation vote was a "travesty based on wildly unfair character attacks against a good and qualified public servant."

But, noting that people such as Adegbile choose their clients, Senator Pat Toomey (R-PA) said that Adegbile, in working for the cop-killer Jamal, "decided to join a political cause… and, in my view, by doing so he demonstrated his own contempt for — and frankly a willingness to undermine — the criminal justice system of the United States."

Toomey's summation of the radicalism that undermined the Adegbile nomination and brought about its bipartisan defeat is shared by legal experts and leaders of the National Center's Project 21 black leadership network.

Project 21 members noted that Obama's stunning overreach and even the willingness of his supporters to bend the rules to their favor still has its limits.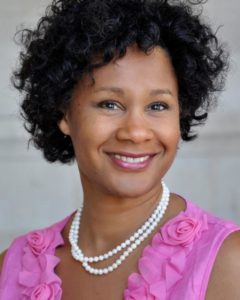 Project 21 co-chairman Cherylyn Harley LeBon, a former senior counsel with the Senate Judiciary Committee, commented on how Senate rule changes meant to enact the Obama agenda with more ease still failed to favor such an extreme pick.  She said:
Liberals always said there would be no winners in a nuclear war, and Harry Reid's use of the "nuclear option" in the Senate seems to have proved them right.
By forcing his caucus to publicly commit to a radical nominee such as Debo Adegbile with a vote rather than being able to find political cover behind the filibuster rules he recently jettisoned, Reid left vulnerable members to choose between cowering or letting their constituents see their true colors.  When push came to shove in the Senate, the White House lost.
This is also a teachable moment for President Obama that trying to trump the legislative norms for governing is a double-edged sword.
Project 21 co-chairman Horace Cooper, a former congressional leadership staffer and former professor of constitutional law, added:
I want to commend the United States Senate for rejecting this nominee.
Debo Adegbile's record shows that he was wrong on the law and wrong for America.
President Obama should respect this decision and nominate an individual who supports victims' rights and equality for all, not simply someone as divisive as this nominee.
photo credit: iStockPhoto