26 Apr 2014

Project 21's Nedd Suggests Clippers Sacrifice for a Sterling Solution

Los Angeles Clippers owner Donald Sterling is under fire for taped comments, recently released by TMZ, in which he implored his girlfriend (who is of black and Mexican heritage) to "not to bring [black people] to my games."

It's not the first time Sterling has fended off allegations of racism, and he has even paid fines for civil rights violations.  This is the last straw for some people such as NBA Hall of Fame player Magic Johnson, who says he will boycott games while Sterling remains the owner of the team.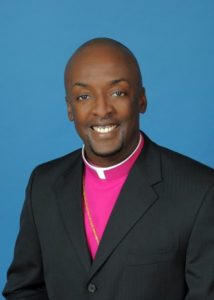 Some people are suggesting that the team itself should rebel in protest of Sterling's remarks.  Project 21's Council Nedd II is one of them.  Council said:
Sometimes the fight for equality is actually a fight.  Sometimes we must sacrifice things that are important to us for a larger purpose.
Is Clippers guard Chris Paul's job with the team more important than the job of anyone else who has ever boycotted their own employers for making comparable comments or because of some perceived injustice?
Because the Los Angeles Clippers are a legitimate NBA championship contender – and not in spite of that fact – is the reason Paul and other Clippers players should consider boycotting their games until there are some answers and some sort of resolution regarding the outrageous comments of Clippers owner Donald Sterling.
It's especially pressing since Sterling has a history of such behavior.
It cannot be forgotten that the biggest gains in civil rights were made when people sacrificed the most, not when people sacrificed nothing.
Of course, I heard Jesse Jackson chime in on the Sterling issue and make a very faulty syllogism connecting Sterling with this week Supreme Court decision regarding the rights of voters in the states to determine government policies on preferences and some imagined increase in racism in our nation.  This doesn't help.
Additionally, it seems the sports commentators want to make this a special circumstance.  They obviously don't want the Clippers to boycott their games because so much is at stake.  Does Clippers power forward Blake Griffin have more at stake than Medgar Evers, James Earl Chaney or literal scores of other nameless people who have sacrificed in the past?
The fact that Donald Sterling is a competent businessman and public figure and has yet chosen to make these comments in this day and age make them that much more reprehensible.
That is all the more reason for the Clippers players to protest.