23 Jul 2014

Project 21's Chelsi Henry on the Death of Eric Garner

Many people know that the actor James Garner died last weekend.  It was all over Facebook.

Fewer, however, know about the death of Eric Garner.  His funeral is today.  He died last week after having a heart attack most likely induced by a chokehold administered by a New York City police officer.  Garner was suspected of trying to sell untaxed cigarettes, but the hold put on Garner by the officer was an action that the police are supposed to no longer be allowed to use.

The cop who held Garner in the likely deadly chokehold was removed from street duty, the FBI is allegedly monitoring the investigation and NYPD officials say they are reviewing training procedures, but the situation seems still a long way from being resolved.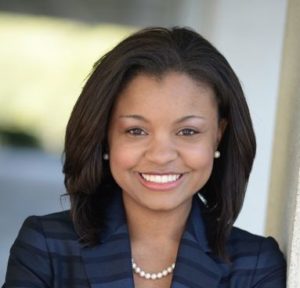 Chelsi Henry, a member of the National Center's Project 21 black leadership network says that the force used against Garner was an offense to all Americans in general and the Garner family in particular:
America is the country that is supposed to embrace the notion of "innocent until proven guilty."  America is the country that purports to be a place of new beginnings and second chances.
The death of Eric Garner has left me without many words to express my deepest disappointment and hurt.  The appalling actions of law enforcement in the video were contradictory to these values, contained unnecessary brutality and conveyed to me a disrespect for all Americans.
I long for the day when America truly becomes the place of second chances for all.  I long for the day when a person's past actions will not be the definition of their future.
Last week, Eric Garner lost his life.  He leaves behind a wife and children who will never again have their dad at the dinner table, graduations, proms or athletic games.  Where is the freedom and equality that we preach in this case?
I hope for a thorough investigation and justice for Mr. Garner's family and all Americans who, like him, thought he lived in the country of second chances.  I hope that fear will no longer be the feeling people feel when they see a police officer.