03 Oct 2014

Labor Force Participation Lowest Since Carter!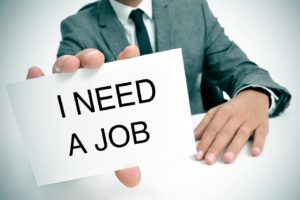 While President Obama and his supporters may love that the official unemployment numbers — released today by the federal Bureau of Labor Statistics for September —is the lowest monthly report since July of 2008, the devil is in the details and are much more ominous.
What's bad about the 5.9 percent official unemployment rate?  Further into the BLS report, it's noted the labor force participation rate dropped to 62.7 percent.  That's also a record of sorts, but not something to celebrate.  The labor force participation rate has not been that low since February of 1978!  This translates to 92.6 million Americans NOT in the workforce.
No wonder that official rate is so low.  But there's trouble evident in the factor that really counts.  The alternative U-6 unemployment rate — the rate that includes the unemployment, underemployment and those who aren't looking for work because they have given up — is double the official rate at 11.8 percent.
Not even the President's most ardent supporters can deny that the economy, and the jobless numbers, rest on precarious footing.  A new report from the radical left-wing Center for American Progress noted "beneath the top line numbers, [the job market] still has a long way to go before it returns to historically healthy conditions."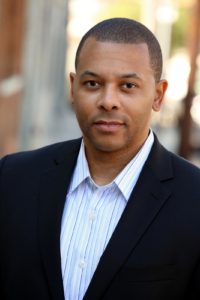 In his monthly "About Those Jobs Numbers" analysis of the unemployment numbers and the state of the economy under Obama in general, Project 21 member Derryck Green remains unconvinced things have turned a corner under the President's leadership.
Like most people, it seems, Derryck remains skeptical about recovery in the near-term.  Of course, Derryck hopes for change, but he — like so many others — is cynical about the performance and potential of the Obama agenda:
There's a lot on the nation's plate right now.  President Obama's perpetual, head-shaking incompetence in dealing with threats — whether it's confronting the perils of ISIS, dealing with Iran as it continues its pursuit of nuclear weapons, the socio-economic consequences of illegal immigration and the potential new costs of amnesty or Ebola as well as the new and mysterious enterovirus — has created a tendency to overlook the nation's lagging economic situation even though this also poses a very serious threat to the national well-being.
And, as if on cue, the President — in an attempt to remind people he hasn't forgotten about our continued financial struggles — took to giving yet another campaign-style speech.  At Northwestern University, Obama praised his administration's economic achievements.  At this point in his presidency, however, the fact that he has to reassure us that the economy is slowly recovering seems to signal that a majority of Americans don't feel as optimistic as the President would mislead them to be.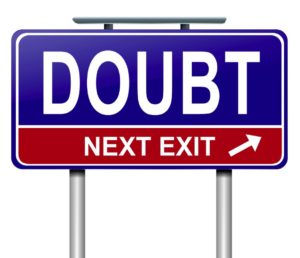 According to one poll, almost 60 percent of likely voters disapprove of Obama's leadership on the economy.
There's a good reason very few Americans believe in the President these days.  Given Obama's tendency to aggressively flee from the responsibility of leadership on almost every issue, losing the public trust may be the least of his worries.
For example, the Bureau of Economic Analysis reported that — based upon its third estimate of second quarter data — the GDP grew at an annual rate of 4.6 percent.  That's an increase from its previous estimate of 4.2 percent.  But, before opening bottles of cheap champagne, know that — when averaged with the first quarter's 2.1 percent contraction — means the economy only grew 1.25 percent so far this year.
As for today's jobless report, the overall unemployment rate dropped slightly to 5.9 percent while the U-6 rate was double at 11.8 percent.  The unemployment rate for blacks and black teens is at 11.0 percent and 30.5 percent, respectively.  Black women seem to be getting hit pretty hard as almost ten percent of black women over 20 years old are unemployed.
The labor force participation rate dropped to 62.7 percent, while 92.6 million remain out of the workforce.
Job creation for the month of September was up from the previous month, with varying estimates.  ADP, a private source, estimated that 213,000 private sector jobs were created, while the federal Bureau of Labor Statistics said 248,000 jobs were created.  But there were 7.1 million involuntary part-time workers in September.  These are the ones who want more work but cannot find it.  So though jobs were created, which is good, not enough full-time jobs are being created at a pace needed to have the kind of economic impact many Americans need.
Speaking of not having enough jobs, a survey from Rutgers University found that 20 percent of workers were laid off in the last five years (post-recession!), and more than 20 percent of those who lost their jobs still haven't found another one.  The survey reports it took almost seven months for nearly 40 percent of those who were laid off to find another job.  Furthermore, half of the estimated 30 million people who were laid off and then found new work are now being paid less than their previous jobs.
The Senate Budget Committee released a report showing the stark facts related to this jobless recovery.  The report said that 25 percent of Americans in their prime working years — the almost 30 million Americans between the ages of 25-54 — aren't working.
There's other sad economic related news to note:
A recently-released Pew Research Center report shows a majority of Americans — 79 percent — sees the current economic conditions as fair or poor while only 22 percent see the economy improving a year from now.  So when the President says to trust him that things are better as he did in his speech at Northwestern University, most Americans simply don't feel the same way.
The negative effects of ObamaCare on businesses continues to grow.  According to data released by the American Action Forum, take-home pay at small businesses was dramatically reduced by almost $23 billion as a result of ObamaCare-related insurance premium increases — totaling nearly $1,000 per employee.  The report also found insurance-related premium increases were responsible for the loss of over 350,000 jobs.  The employer mandate is supposed to begin in 2016, which means this kind of business-related preparation will likely increase and lead to more lost jobs.
The U.S. Department of Agriculture says that 46,496,145 Americans receive SNAP "food stamp" assistance.  This amount is large enough to fill Yankee Stadium 925 times.
No matter how hard President Obama shakes his pom-poms in an effort to fool the public into believing his economic policies are successful, too many Americans remain unemployed, underemployed, making lower wages and dealing with rising costs.  Very few Americans appear to believe things will improve — economically or otherwise — under the President's tepid and uninspiring leadership.
My prayer is that the resiliency of American workers, and those who desperately desire to work, is eventually rewarded.