24 Dec 2014

Project 21 Members Comment on St. Louis Police Shooting

Another St. Louis suburb erupted in violence after another police shooting.  This time, however, the situation seems more definitive.  An officer in Berkeley, Missouri, responding to a report of a theft in progress at a gas station, shot and killed a suspect who allegedly pulled a gun on him.

Members of the National Center's Project 21 black leadership network are speaking out about the situation, its root causes and the erosion of American society: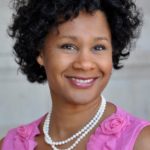 Project 21 co-chairman Cherylyn Harley LeBon, a former senior counsel to the U.S. Senate Judiciary Committee, said:
This tragedy in Missouri illustrates the fact that we need to address the underlying problems in many of our urban communities: the lack of viable employment opportunities and access to an equal, excellent education.
The protests will continue, but – until we address these very real problems of revitalizing the inner city with jobs, good schools and viable options for black youth – we will continue to have a misplaced dialogue.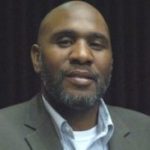 Additionally, Project 21 member Christopher Arps, a St. Louis native who observed many of the events in Ferguson, Missouri first-hand, said:
Many in the St. Louis area and around the nation are asking tonight why another young African-American man was killed by the police.  But they need to be asking why another young African-American man was armed with a loaded firearm and pointing it at the police?
America slowly descends into anarchy in the streets while the enemies of America loudly demonize the heroic defenders of the blue line between chaos and civilization.