06 Mar 2015

Hard Truths Overshadow Happiness about Unemployment Figures — "About Those Jobs Numbers" for February 2015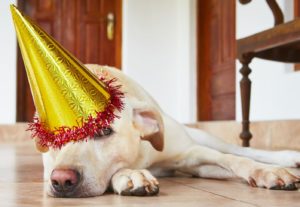 There's no denying that the American economy is in a state of flux.  Where is President Barack Obama going to take our economy?  It doesn't seem to be in the right direction by any stretch of the imagination.
Employers are obviously nervous.  Hiring is a not the simple process it once was.  People who want and need jobs are despondent and actually giving up looking for employment.  Plans are delayed and hopes are dashed as the Obama era grinds along.
There are plenty of things to be nervous about.
For one, the U.S. Supreme Court this week heard arguments in the case of King v. Burwell — a challenge to ObamaCare that could halt the federal subsidies propping up the state health care exchanges.  Justice Sonia Sotomayor suggested her fellow jurists could send ObamaCare, the policy Americans couldn't examine in detail until it was enacted, into a "death spiral" if it turns out that ObamaCare was as poorly-crafted as the plaintiffs allege.  And the Obama Administration allegedly has no Plan B in the event the justice do rule against them.  Not smart.
Furthermore, White House Press Secretary Josh Earnest said Obama is "very interested" in taking an executive action that would raise taxes on businesses.  This could be hard on businesses already feeling a pinch in the Obama economy.
And then there is the capitulation in Congress that will allow President Obama's executive action on immigration to become further established and harder to dismantle.  Millions of new applicants for legal work status could join the estimated 7.4 million foreigners — almost a million of them are thought to have come to America illegally – receiving work permits from the government since 2009.  They are now competing with a large contingent of unemployed American citizens for the few available jobs.
Jobless numbers just released by the government offer little encouragement when one looks at the big picture.
As he does every first Friday of the month when the federal Bureau of Labor Statistics issues its newest data on American unemployment, Project 21 member Derryck Green provides an in-depth analysis of the nation's employment situation and the general state of the economy under Barack Obama's stewardship.
This month, with the official jobless rate falling to 5.5 percent (but the overall figure being twice that percentage!), Derryck is once again feeling pessimistic:
There's been a revision to the gross domestic product (GDP).
The federal Bureau of Economic Advisors (BEA) just released a second revised estimate of the fourth-quarter GDP for 2014.  According to their report, the nation's GDP was revised downward from 2.6 percent to 2.2 percent.
America's economic growth was redefined downward.  What was once a source of great pride for President Obama and his supporters is diminished.  This fact, by the way, received to no real media attention.
Chances are that this number will be revised further downward when the BEA releases a third estimate at the end of this month, when they will also announce the overall rate for which the economy grew in 2014.
Private sector estimates regarding job creation coming from payroll processor ADP doesn't create optimism.  Their report, released before the federal government's estimates, noted job creation was once again below expectations in February.  Last month, ADP predicted that 212,000 private sector jobs were created, well below the 220,000 that were expected.
According to the latest federal Bureau of Labor Statistics (BLS) jobs report, only 295,000 jobs were created last month — an increase of 38,000 from last month.
The BLS announced the national unemployment rate fell in February to 5.5 percent.  The alternative U-6 number — a more accurate accounting of the nation's unemployment rate because it includes the unemployed, underemployed and discouraged job seekers — was twice that at 11 percent.
Despite the drop in the official unemployment rate, the workforce participation rate fell again.  It was at 62.8 percent in February, and that rate has been stuck between 62.7 percent and 62.9 percent since April 2014.  That alone should offset any cheering over the official unemployment rate dropping.
Additionally, the unemployment rate for blacks increased slightly to 10.4 percent.  For black teens, their unemployment rate increased into the 30s again to 30 percent.  The unemployment rate for women and Latinos was 4.9 percent and 6.6 percent, respectively.
Despite these disappointing numbers, it's likely that the mainstream media will try to put a happy face on things.  Expect breathless reports of these modest gains and assurances from pundits that the economy is getting stronger.
But the coverage of this relatively good-sounding jobless report will likely ignore some hard truths.
Staples and Office Depot have agreed to merge, potentially costing thousands of employees their jobs;
RadioShack filed for bankruptcy protection and plans to liquidate its stores.  Part of the plan is to close its headquarters and potentially lay off more than a thousand workers;
Target plans to lay off several thousand workers as part of a $2 billion cost-cutting plan;
Obama vetoed the Keystone XL pipeline authorization passed by Congress and effectively killed the jobs that go along with it;
According to Challenger, Gray and Christmas, a private company reporting on economic matters, U.S.-based employers announced plans to cut 50,579 jobs last month.  That's five percent fewer than the 53,041 in January, but still up 21 percent from a year ago.  They also report job layoffs in the first two months of this year were up almost 20 percent from the same time last year;
The number of people filing for jobless benefits rose last week to 320,000 — above the 295,000 filers projected and the highest since May 2014.  ZeroHedge reported that, "non-seasonally-adjusted claims surged 29,361 to 310,000 making 2015 the worst start to the year for claims since 2009;
U.S. factory orders were down for the sixth straight month, something not seen since the recession of 2008;
The U.S. student loan program could need a $500 billion bailout because of the sharp increase in borrowing.  This is no surprise when one considers the poor economy is forcing the more than 30 percent of Millennials who cannot find a job are still living with their parents.  Of course, since the bad economy forces people to live with their family or other roommates rather than living on their own, we understand why the U.S. homeownership rate is at a 20-year low.
To read a really unnerving assessment of the actual conditions of the economy, there's a particularly scary analysis of the economy posted on Zero Hedge that really puts one on edge.
But worry ye not.  Obama has just the plan to put us on the road to prosperity.  According to his Press Secretary Josh Earnest, Obama is "very interested" in raising taxes through executive action.
Of course this would probably be unconstitutional — but when has that prevented him before?