15 May 2018

"America's Constable" Discusses Life in Law Enforcement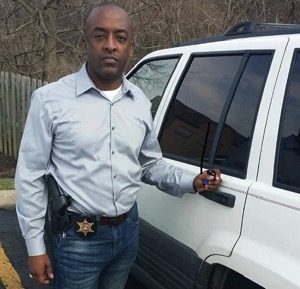 It took almost five decades before Project 21 Co-Chairman Council Nedd II realized he had a true vocation in law enforcement. Now, in a new Daily Caller commentary published during National Police Week, he discusses the "life-long calling" and the personal duty he feels in wearing a badge and putting his life on the line.
Council – who previously held jobs as a teacher, congressional staffer and who still serves his community and an international congregation as a Anglican archbishop – became a Pennsylvania state constable two years ago at the age of 46. He noted:
It took nearly five decades for me to realize the lifelong calling that law enforcement had on me. At 46 years old, I became the oldest rookie officer anyone could remember.
Known as "America's constable," Council wrote in the commentary that he's "a cop at heart." He also described the inherent dangers he now faces while on the job:
As a constable, each day is starkly different. When I knock on a door to serve a warrant and make an arrest, I have no idea what's on the other side. Someone you anticipate being difficult can often be surprisingly docile. Other times, you may let down your guard only to find you have a runner or a fighter on your hands.
Despite these dangers, he wrote that there's nothing he'd rather be doing right now. To read Council's commentary in its entirety, click here.
Improving the relationship between law enforcement and black communities is a major part of Project 21's new "Blueprint for a Better Deal for Black America." Among the reforms suggested in the Blueprint to help improve these relations are not requiring officers to enforce regulations so they can focus on criminal issues mattering most to residents, lifting restrictions on citizen gun ownership and having police help with gun training and safety, encouraging religious institutions to have themed "First Responder Sundays" and creating additional resources for officers to be able to identify and handle situations involving people with cognitive disabilities.
In his comments about Project 21's Blueprint recommendations for improving police-community relations, Council said:
Proposals offered in Project 21's Blueprint can substantially mend the rift between black Americans and law enforcement. Politicians and bureaucrats have inflicted mission creep on officers that hurts their standing in the black community. Project 21 suggests reining in that overreach, working with communities to highlight the value of good policing and keeping situations from unnecessarily escalating.