02 May 2011

Project 21 Members Give Credit Where Credit is Due on Bin Laden Operation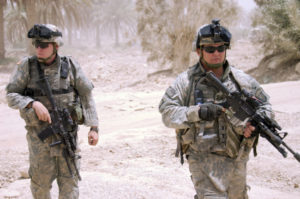 Upon the death of terrorist mastermind Osama Bin Laden during a U.S. military raid yesterday on his compound in Pakistan, Project 21 members are praising members of the military for all of their dedicated service throughout the global war on terrorism and making clear that the fight isn't over.
Kevin Martin:
I feel a sense of relief that the world's most wanted terrorist was killed in a military operation, but I realize that the war on terrorism is far from over.  Osama Bin Laden's ideology still lives on in the minds of his supporters, and Americans must remain vigilant at home and abroad even as we celebrate the fact that justice was served.
A huge thanks goes out to the nameless and faceless men and women of our military's Special Forces who — when called upon — executed the required mission with true professionalism.  Thanks also go out to those within our intelligence community who were able to put together the complex puzzle that led to Bin Laden's location in Pakistan.  As a Navy veteran who lost shipmates in the U.S.S. Cole bombing, it gives me a sense of pride to know that Navy SEALS carried out this operation.
Mychal Massie:
We salute the brave and highly-skilled members of our military and their families for their courage and sacrifice, and similar thanks go out to the brave men and women in law enforcement who are protecting us here.
Jimmie L. Hollis:
As a retired United States Air Force master sergeant, I have a great deal of respect and admiration for our men and women in uniform.  I especially commend our Navy SEALS and all Special Forces because they do a really tough, dangerous and oftentimes thankless job.  And a special thanks goes to those brave men who were directly involved in the Bin Laden affair.