19 Dec 2017

Controversial United Nations Cancer Report Selectively Edited to Promote Weed-Killer Scare

Anti-GMO Activist May Have Run Amok in World Health Organization Cancer Agency

Agency Rebuffs Congressional Investigation, Leading to Increased Calls to Cut U.S. Funding of Scandal-Ridden WHO

Global Public Health Too Important to Cede to Political Activists


Washington, DC – With the Trump Administration and congressional conservatives already skeptical of the United Nations' use of American taxpayer dollars, there is growing concern that an affiliate of the U.N.'s World Health Organization (WHO) is pursing politics over sound science.

Not unlike allegations that demoted FBI official Peter Stzrok changed crucial language in a summary about Hillary Clinton's email server, suspicion is growing about an anti-GMO activist with no background in chemical research who was brought in to advise the U.N.'s International Agency for Research on Cancer (IARC). This activist may have played a role in the omission of crucial information — information that casts doubt on leftist cancer claims related to a popular weed-killer used to protect GMO crops.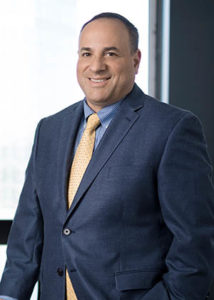 "In this season of giving, congressional leaders should be reminded that being a good donor requires responsible stewardship," said Jeff Stier, the director of the National Center for Public Policy Research's Risk Assessment Division. "The U.S. is the largest contributor to the World Health Organization, yet the group – already mired in an array of scandals – is now blatantly refusing to cooperate with a congressional committee charged with its oversight."
In the commentary "It's High Time to Cut U.S. Funding for This Troubled International Cancer Agency," published in The Federalist on December 19, Stier and freelance science writer Julie Kelly note:
Congress has recently begun asking oversight questions about potential misconduct at the International Agency for Research on Cancer, a WHO affiliate based in Lyon, France. But IARC has been snubbing its nose at requests for information. Now, the committee doing the investigation, the House Committee on Science, Space, and Technology, is threatening to cut off federal funding until it gets answers. House leadership must recognize that this move comes not a moment too soon, and it must be prepared to back up the threat if necessary.
"IARC's alarmist reports occasionally smack of propaganda intended to advance a wider political agenda," Stier and Kelly point out.
In particular, they focus on increasing concern about an IARC report on glyphosate – a chemical found in the widely-used Roundup weed-killer produced by Monsanto – that backed cancer claims of critics of anti-GMO agriculture while ignoring plentiful research indicating little risk to human health. Like Stzrok's alleged watering down of former FBI director James Comey's report on Clinton, Reuters revealed that "significant changes and deletions" were made to the IARC report that removed "negative conclusion[s] about glyphosate leading to tumours."
The U.S. Environmental Protection Agency just released its own draft assessment on the risk of glyphosate to health and the environment for public comment.
"It seems that IARC has its own Peter Stzrok problem," said Stier. "Questions are swirling around the role of Christopher Portier – a part-time employee with the Environmental Defense Fund who, despite having no background in chemical research, recommended that IARC evaluate glyphosate. Now on the payroll of plaintiffs' lawyers suing on behalf of glyphosate 'victims,' Portier also served as an 'invited specialist' to the IARC group evaluating glyphosate."
Stier and Kelly want to know what role Portier played in deletion of exculpatory evidence from the IARC report.
Congressman Lamar Smith, the chairman of the Committee on Science, Space and Technology of the U.S. House of Representatives, is setting the stage for a congressional hearing on the IARC's glyphosate report and Portier's influence over it. The agency, which has received $48 million in U.S. funding, has thus far snubbed Congressman Smith's requests for information and potential witnesses for a hearing on the matter.
In the commentary, Stier and Kelly advise:
Congressional leadership must stand with the committee and state that global public health is too important to cede to scandal-ridden ideologues. This case illustrates again why WHO and IARC must be put on a regimen of tough love in the form of responsible stewardship.
To book an interview with Stier or Kelly, contact Judy Kent at (703) 759-7476.
The National Center for Public Policy Research, founded in 1982, is a non-partisan, free-market, independent conservative think-tank. Ninety-four percent of its support comes from individuals, less than four percent from foundations and less than two percent from corporations. It receives over 350,000 individual contributions a year from over 60,000 active recent contributors. Sign up for email updates here. Follow us on Twitter at @NationalCenter for general announcements. To be alerted to upcoming media appearances by National Center staff, follow our media appearances Twitter account at @NCPPRMedia.
-30-