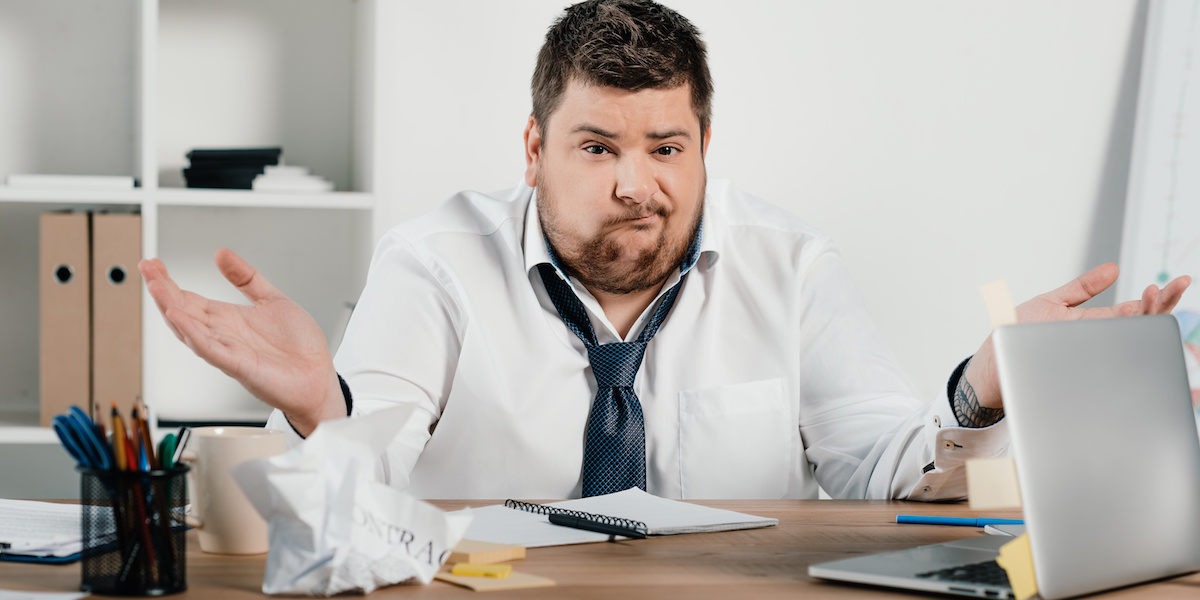 31 Oct 2018

Apple's Leadership Claims It Doesn't Understand Diversity, Suggests Its Shareholders Can't Grasp Common English Terms
Liberal Groupthink, Pervasive in Silicon Valley, Challenged by Free-Market Leader
Washington, DC – Apple's legal team argued in a recent federal filing that the tech giant has no idea what "ideological diversity" means, in hopes that it wouldn't have to consider diverse candidates for its board of directors.
Apple's filing is in response to a Free Enterprise Project (FEP) shareholder proposal that asks the tech giant to consider interviewing candidates with divergent ideological perspectives for future open board seats. Instead of even considering increasing its leadership's diversity, Apple petitioned the U.S. Securities and Exchange Commission (SEC), seeking to remove FEP's proposal from its proxy statement and to deny the company's investors the right to even consider the resolution.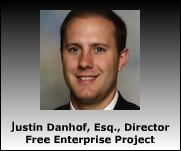 "Apple is spending shareholder money hoping to avoid increasing diversity amongst its leadership. I wonder how the company's investors feel about that," said National Center General Counsel and FEP Director Justin Danhof, Esq. "Apple, like many businesses in Silicon Valley, suffers from liberal groupthink. That's concerning for long-term shareholders. FEP's resolution provides a simple tool for Apple to alleviate that problem. That Apple is fighting us proves just how much it desires to remain a liberal enclave."
FEP's proposal asks Apple to disclose to its investors the background of each of its board nominees. It notes:
…boards that incorporate diverse perspectives can think more critically and oversee corporate managers more effectively. By providing a meaningful disclosure about potential Board members, shareholders will be better able to judge how well-suited individual board nominees are for the Company and whether their listed skills, experience and attributes are appropriate in light of the Company's overall business strategy.

True diversity comes from diversity of thought. There is ample evidence that the Company  and Silicon Valley generally – operates in ideological hegemony that eschews conservative people, thoughts, and values. This ideological echo chamber can result in groupthink that is the antithesis of diversity. This can be a major risk factor for shareholders.
In response, Apple petitioned the SEC asking that it be allowed to remove FEP's proposal. Apple claims that its investors wouldn't understand the phrase "ideological diversity." Apple suggests that FEP's resolution "would confuse shareholders attempting to ascertain [its] scope."
"Apple seems to have a very dismissive view of its own investors," said Danhof. "Most middle-school students understand the concept of ideological diversity. I think Apple's shareholders do as well. Groupthink is a major problem in a business setting, and Silicon Valley's left-leaning hegemony is a growing risk to long-term investors. The SEC should reject Apple's spurious claims and allow our proposal to proceed to the company's fully competent investors for a vote."
The idea for FEP's proposal came earlier this year after tech giants Alphabet, Amazon and Facebook all adopted gender- and race-based board nominating policies put forward by liberal shareholder activists. Pushed by groups such as the Service Employees International Union (SEIU) and the New York State Comptroller, the policies dictate that each company must interview a female and an underrepresented minority for each open board position. The stated goal of these proposals is to avoid groupthink.
"If the SEIU's goal is to avoid groupthink, and they think that adding minorities to boards achieves that goal, then the SEIU must think all black people think alike. And the same goes for every racial group. That's simply racist. Similarly, to suggest that all females think the same way based on their gender is sexist. Amazon, Facebook and Alphabet all now have racist and sexist policies in place. That's abhorrent," said Danhof. "True diversity is what's inside a person – their character, their ethos, their beliefs – not the color of their skin or their sex."
To schedule an interview, contact National Center's Director of Media Judy Kent at (703) 759-0269.
Launched in 2007, the National Center's Free Enterprise Project focuses on shareholder activism and the confluence of big government and big business. Over the past four years alone, FEP representatives have participated in over 100 shareholder meetings – advancing free-market ideals about health care, energy, taxes, subsidies, regulations, religious freedom, food policies, media bias, gun rights, workers' rights and other important public policy issues. As the leading voice for conservative-minded investors, FEP annually files more than 90 percent of all right-of-center shareholder resolutions. Dozens of liberal organizations, however, annually file more than 95 percent of all policy-oriented shareholder resolutions and continue to exert undue influence over corporate America.

FEP activity has been covered by media outlets including the New York Times, Washington Post, USA Today, Variety, the Associated Press, Bloomberg, Drudge Report, Business Insider, National Public Radio and SiriusXM. FEP's work was prominently featured in Wall Street Journal writer Kimberley Strassel's 2016 book The Intimidation Game: How the Left is Silencing Free Speech (Hachette Book Group).
Earlier this year, Investor's Business Daily published an op-ed by Danhof regarding the capitulation of Amazon, Facebook and Alphabet to liberal diversity pushers. It is available here. 
The National Center for Public Policy Research, founded in 1982, is a non-partisan, free-market, independent conservative think-tank. Ninety-four percent of its support comes from individuals, less than four percent from foundations and less than two percent from corporations. It receives over 350,000 individual contributions a year from over 60,000 active recent contributors. Contributions are tax-deductible and may be earmarked for the Free Enterprise Project. Sign up for email updates here.
Follow us on Twitter at @NationalCenter for general announcements. To be alerted to upcoming media appearances by National Center staff, follow our media appearances Twitter account at @NCPPRMedia. 
-30-