03 Jan 2019

Philly Soda Tax Loses Fizz as Grocer Closes Shop in Food Desert

Philadelphia's special tax on sugary beverages is blamed for the closure of a grocery store serving one of the city's "food deserts." This tax, the first in a major city, was criticized in a National Center commentary that recently appeared in the Detroit News.

Grocer Jeff Brown sat with First Lady Michelle Obama during the 2010 State of the Union Address while President Barack Obama lauded Brown for locating his stores in impoverished areas that don't normally have access to quality foods. In March, Brown will be closing one of those stores – his ShopRite supermarket at 67th Street and Haverford Avenue.

The store, located near the city line, has had a 23 percent loss in sales – an annual net loss of over $1 million – since the tax was imposed in 2016. Brown noted the beverage tax was a catalyst for greater loss, causing people to shop outside the city for cheaper drinks and thus hurting overall grocery sales.

"This store is closed because of [Mayor] Jim Kenney's beverage tax," Brown said, "and he's locked in, and he's been a bully, and he's causing harm to the people of Philadelphia."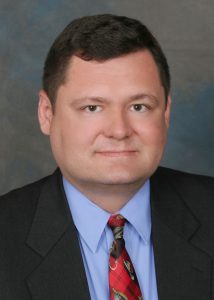 In the commentary, National Center Vice President David W. Almasi explained that the 1.5-cents-per-ounce tax on drinks that include sodas, sports drinks and certain coffees and teas was supported to a large degree by former Enron energy trader John Arnold and his wife Linda. Their Action Now Initiative gave $400,000 to a local group pressuring the Philadelphia City Council to pass the tax, and the Arnold Foundation later gave the city $500,000 to fight a lawsuit that sought to overturn the tax. This is in addition to other similar anti-consumer choice efforts the Arnolds have helped bankroll in San Francisco and Oakland in California and in Portland, Oregon.
Almasi pointed out that the Arnold-backed taxes are regressive and punitive. The "de facto luxury tax" was also not living up to expectations in the City of Brotherly Love:
For one thing, a tax creates a revenue stream for the government upon which it will undoubtedly become dependent. In Philadelphia – where the tax is allocated for schools, recreation centers, libraries and parks – it was budgeted to raise $47 million in its first six months. It caused alarm when it only raised just under $40 million. And it might not have even cut consumption by that much. More than a year after the tax went into effect, it was estimated that around a third of residents were traveling out of town to buy the beverages that are taxed more within city limits.

Arnold-backed beverage taxes are also inherently unfair. Think back to those inner-city residents craving a Coca-Cola. Soda taxes are regressive, meaning poor households are spending more of their income on them. They are also less likely to be able to travel elsewhere to satisfy their cravings and avoid Philadelphia's punitive pricing.
Located in an area where food staples are already hard to find, the site of the closed store will now become a full-blown food desert, warns Brown. He laments: "I built these stores to help people live healthier, longer lives. This is taking a success and destroying it."
On the defensive, Mayor Kenney's office said educational programs funded by the beverage tax created 278 jobs. But Brown noted that the tax has already led him to cut 200 jobs at his stores through attrition. While all 111 employees of the 67thand Haverford store will be repurposed, their jobs will ultimately be eliminated when they leave them.
Making this an even more significant blow to the community is the fact that Brown hires ex-cons at his stores. That was another reason why President Obama praised Brown.
In pushing the soda tax, the Arnolds and the liberal politicians of Philadelphia have depressed opportunity and will likely make many residents less healthy. Their progressive policies have confounded a progressive business leader who says he's just "looking to help people." It's hard to see an upside, no matter how one pours it out.