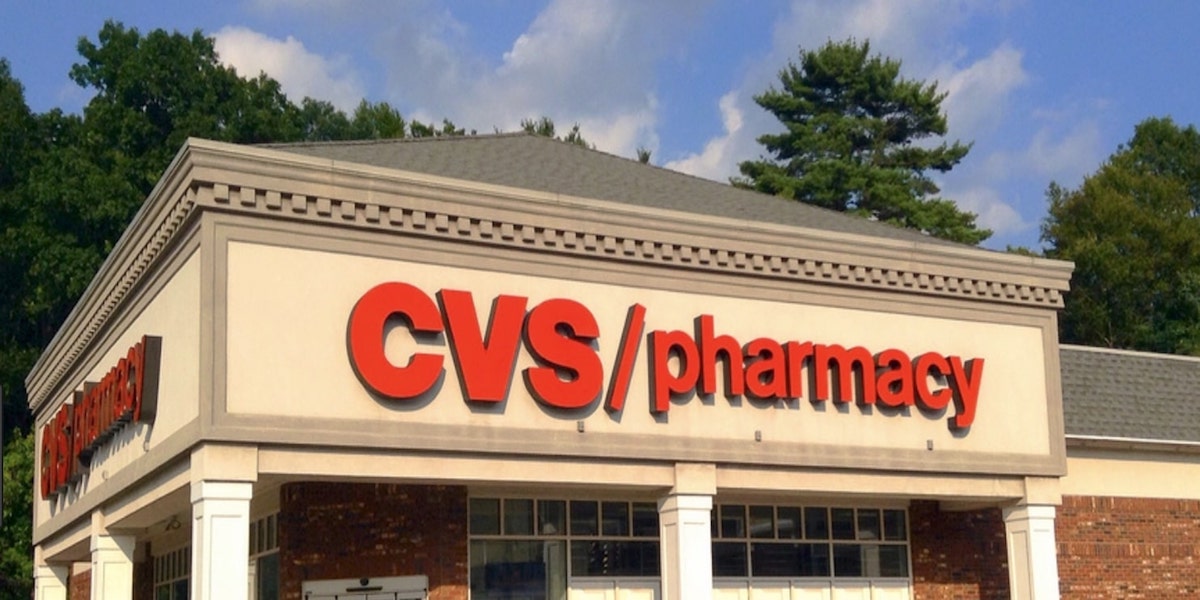 16 May 2019

CVS Health Officials Questioned Over Potential Health Care Rationing
Free Enterprise Project Probes Role of Outside Advisory Group in Determining Patient Care
Woonsocket, R.I./Washington, D.C. – CVS Health executives were asked today to clarify their partnership with a controversial organization that appears to be trying to ration patient care and distort the market for pharmaceutical pricing, potentially paving the way for a Medicare-for-All system.
Free Enterprise Project (FEP) Director Justin Danhof, Esq., questioned CVS Health CEO Larry Merlo over the company's relationship with Institute for Clinical and Economic Review (ICER), a nonprofit group that bills itself as a medical review board, at today's annual meeting of CVS Health shareholders held at the company's headquarters in Woonsocket, Rhode Island.
Regarding ICER, Danhof noted:
ICER was founded by Dr. Steven Pearson. Pearson previously worked with the United Kingdom's National Institute for Health and Care Excellence (NICE).

Thanks to NICE guidelines, millions of British citizens are on waiting lists at any given time for procedures, hundreds of thousands are waiting for basic diagnostic tests, and thousands of operations are regularly cancelled. The Guardian recently reported that patients in Britain "who are losing their sight are being forced to wait for months before having eye cataracts removed because" of "imposed restrictions on patients' access to cataract surgery in more than half of England." …That sounds a lot like the left's Medicare-for-All plan.
Danhof then asked:
Can you explain how working with ICER benefits CVS Health consumers, and why CVS would discriminate against folks with disabilities and the elderly?
Danhof's full question, as prepared for delivery, is available here.
"Merlo claimed that one of the company's goals is to ensure that new drugs that lack competition enter the market at suitable price points. While that is a fine goal, it's hard to see how ICER plays an appropriate role in that process. It doesn't research, develop or market the drugs – individual pharmaceutical companies do that. Those companies are best positioned to know what inputs were put into a specific drug in order to set a market price, not ICER," said Danhof.
Last December, Danhof wrote a commentary regarding CVS and ICER's partnership entitled "CVS Makes Plan to Ration Customers' Health Care." That commentary is available on The Federalist website.
Today's CVS meeting marks the 17th time FEP has participated in a shareholder meeting in 2019.
Launched in 2007, the National Center's Free Enterprise Project focuses on shareholder activism and the confluence of big government and big business. Over the past four years alone, FEP representatives have participated in over 100 shareholder meetings – advancing free-market ideals about health care, energy, taxes, subsidies, regulations, religious freedom, food policies, media bias, gun rights, workers' rights and other important public policy issues. As the leading voice for conservative-minded investors, it annually files more than 90 percent of all right-of-center shareholder resolutions. Dozens of liberal organizations, however, annually file more than 95 percent of all policy-oriented shareholder resolutions and continue to exert undue influence over corporate America.
FEP activity has been covered by media outlets including the New York Times, Washington Post, USA Today, Variety, the Associated Press, Bloomberg, Drudge Report, Business Insider, National Public Radio and SiriusXM. FEP's work was prominently featured in Wall Street Journal writer Kimberley Strassel's 2016 book The Intimidation Game: How the Left is Silencing Free Speech (Hachette Book Group).
The National Center for Public Policy Research, founded in 1982, is a non-partisan, free-market, independent conservative think-tank. Ninety-four percent of its support comes from individuals, less than four percent from foundations and less than two percent from corporations. It receives over 350,000 individual contributions a year from over 60,000 active recent contributors. Sign up for email updates here. Follow us on Twitter at @FreeEntProject and @NationalCenter for general announcements. To be alerted to upcoming media appearances by National Center staff, follow our media appearances Twitter account at @NCPPRMedia.
-30-