07 Oct 2019

Tlaib Trashes Police, Suggests Strategy to Segregate Security

Two wrongs never make a right. And when it comes to Congresswoman Rashida Tlaib, a member of the far-left "Squad" in the U.S. House of Representatives, wrongs were recently plentiful.

In July, Tlaib introduced legislation to prohibit public housing security infrastructure from employing facial and biometric recognition technology. It would also require the U.S. Department of Housing and Urban Development (HUD) to essentially prove the negative, that the technology isn't harming those living in federally subsidized communities. The next month Tlaib doubled-down when she challenged the Detroit Police Department (DPD) – which helps protect the 13th Congressional District of Michigan which she represents – to "rethink… this whole facial recognition bulls—t."

This prompted an invitation from the DPD for Tlaib to take a tour and see the technology in use. On that tour, Tlaib confronted DPD Chief James Craig with a racially-charged proposition. It was an offer Craig could easily refuse. She said: "Analysts need to be African-Americans, not people that are not. It's true, I think non-African-Americans think African-Americans all look the same!"

Craig responded, "I trust people who are trained, regardless of race, regardless of gender." Tlaib countered, suggesting there was a 60 percent "error rate among African-Americans, especially women." Craig replied, "I understand the technology real well." Tlaib held her ground, demanding: "See if you can get some of our money back until they fix it." Craig curtly responded: "No."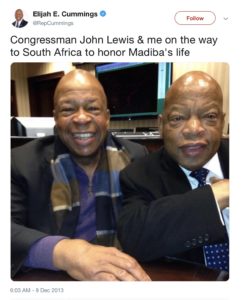 Tlaib's one piece of evidence about black people allegedly looking alike to white people is that her congressional colleagues Elijah Cummings and John Lewis are often mistaken for each other. It's something CNN has done, yet something even Lewis has simply joked about rather than making it an issue to hamstring law enforcement efforts.
Confronted by a reporter about racial recognition being a bigger problem, Tlaib responded: "I think there's actually been studies out that it's hard for, you know, like African-Americans would identify African-Americans, similar, Latino same thing." While not citing any such studies or responding about whether black analysts could differentiate white people, she said "look it up" before walking away from the reporter.
Craig called what Tlaib said "insulting." He added: "If I made a similar statement, people would be calling for my resignation – right now. We know that. So is it a double-standard? That's the number-one question I have." And Craig is black.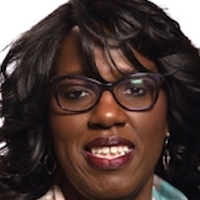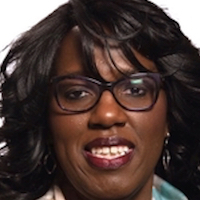 Project 21 member Marie Fischer definitely thinks there's a rush to play the race card in this and other politically and racially sensitive situations. It's why Tlaib and others like her who want to polarize such issues need to be "Raising the Barr."
In an interview with OneNewsNow, Marie said:
The left seems to have a get-out-of-jail card. They're the ones that are pushing this racist narrative. They are the ones pushing that everybody's-a-racist agenda. And basically it's not everyone's a racist; it's anyone who disagrees with them.
She told OneNewsNow correspondent Chad Groening that constant allegations of racism threaten to cause the term to lose its seriousness and possibly lead to it failing to raise interest should there actually be a problem in the future. She added:
I have a friend; he's a political analyst. This guy is like a 6-foot, 2-inch black man, and he says he's been flat-out called a racist – a Nazi – just because he's a conservative.

So it's not a racist agenda on any part. They just do not want to hear anybody that sounds different than they do. They just want to shut down the narrative.
To read the entire OneNewsNow article, click here.