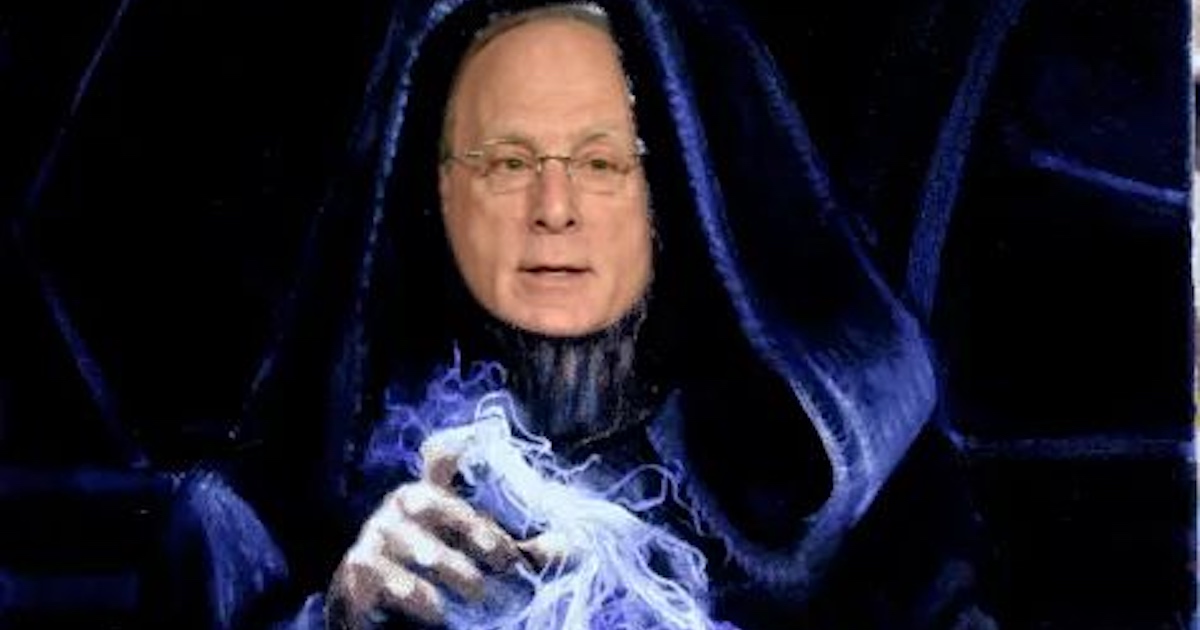 11 May 2023

Leftist CEOs Conspire to Take Down Fox News

BlackRock CEO Larry Fink and "his fellow Davoscenti may well have teamed up to silence a primary American voice opposing the C-suite insurrection," writes Free Enterprise Project Director Scott Shepard in a new RealClearMarkets commentary.

There was some speculation last week that BlackRock owned enough of Dominion Voting that the negotiated settlement that supposedly led to Tucker Carlson's ouster (and a ratings catastrophe) at Fox News was a BlackRock v. BlackRock affair.

That turned out to be wrong, but as Scott discusses in his column, it turns out that it really was largely a BlackRock v. AT&T CEO affair, a fact made more stark in consideration of how AT&T's DirecTV has been treating conservative news outlets that aren't Fox News.

"This can't go on," Scott writes. "And in particular, liberty's defenders can't simply close their eyes to this conspiracy against fundamental American freedoms because the conspirators are CEOs."

Read Scott's column — "Is Emperor Larry Fink Silencing the Critics of His ESG Regime?" — in entirety here.