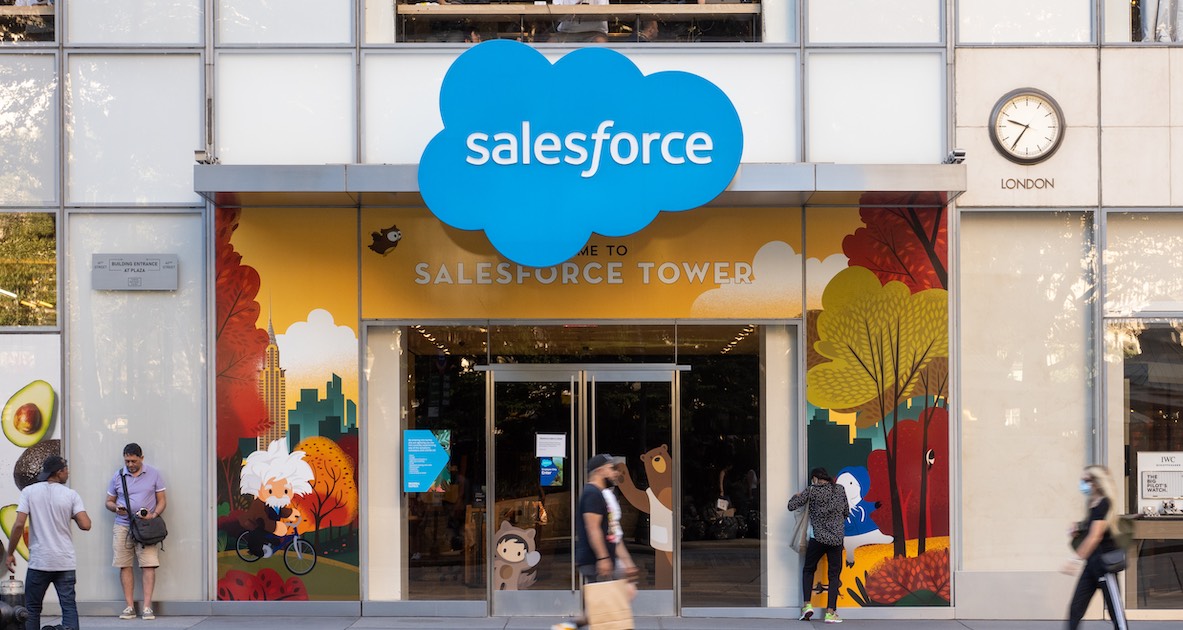 05 Jun 2023

Salesforce Called Out for Corporate Board Incest

Washington, D.C. – Shareholder activists with the National Center for Public Policy Research's Free Enterprise Project (FEP) will present a proposal at Salesforce's annual shareholder meeting Thursday addressing corporate board incest.

FEP's proposal at Salesforce (Proposal #7) would forbid company directors from simultaneously sitting on the boards of directors of other companies. This is an important proposal as part of the fight against Environmental, Social and Governance (ESG) initiatives must include breaking up the "cartel" of liberal activists occupying the boardrooms of American companies where they instill woke ideology that goes against their fiduciary duties.

"Almost every Salesforce director currently sits on the board of other companies and organizations, but it's not just the board – a majority of Salesforce executives also currently sit on the boards of other companies and organization. In fact, nearly all large corporations are guilty of contributing to the corporate incest problem that's plaguing the management of American business," said FEP Associate Ethan Peck.

"We believe that the role of directors is to provide oversight of management independent of the interests of other companies and organizations," said Peck. "There is a potential conflict of interest for directors to oversee management of more than one business or organization at the same time."

"Currently, Salesforce is a contributor to this problem," added Peck. "By adopting this proposal, the company can become a leader amongst other large corporations in prioritizing the interests of shareholders over the interests of the managerial class."

More information about this proposal, as well as other key shareholder meetings and proxy votes for this week, can be found in FEP's weekly proxy votes newsletter.

The Free Enterprise Project's new Proxy Navigator Annual Voter Guide, which fleshes out the problem of corporate incest on pages 18-25, can be downloaded here.

To be notified when the companion Proxy Navigator app is available, subscribe here.

About

The National Center for Public Policy Research, founded in 1982, is a non-partisan, free-market, independent conservative think-tank. Ninety-four percent of its support comes from individuals, less than four percent from foundations and less than two percent from corporations. It receives over 350,000 individual contributions a year from over 60,000 active recent contributors. Contributions are tax-deductible and may be earmarked for the Free Enterprise Project. Sign up for email updates at https://nationalcenter.org/subscribe/.

Follow us on Twitter at @FreeEntProject and @NationalCenter for general announcements. To be alerted to upcoming media appearances by National Center staff, follow our media appearances Twitter account at @NCPPRMedia.