19 Apr 2018

Black Conservatives Address Starbucks Controversy

Starbucks, one of the most high-profile liberal corporations in the world, is being called racist after two black men were arrested in one of the company's Philadelphia shops.

According to news reports, the two men were denied access to the bathroom because they had not made a purchase. There to meet another person who had not yet arrived and still refusing to make a purchase, the manager (who has since left her job at Starbucks) called the police because she considered them to be trespassing.

Ensuing protests and media coverage led to the coffee chain to close over 8,000 locations nationwide to train more than 175,000 employees "to address implicit bias, promote conscious inclusion, prevent discrimination and ensure everyone inside a Starbucks store feels safe and welcome."

Project 21 members are reacting to the incident and the training sessions. Those sessions, by the way, will be overseen by the liberal groups such as the NAACP and former Obama Administration Attorney General Eric Holder.

On the April 18 edition of "The Ingraham Angle" on the Fox News Channel, Project 21 Co-Chairman Horace Cooper  – responding to host Laura Ingraham's assertion that the entire Starbucks workforce was being implicated as offenders because of the actions of a now-former co-worker that the company's actions could also "end up doing the opposite of what we want to do" regarding race relations, Horace said:
Racial separatists are doing everything they can to exploit anything that they find. This is an example of the emperor's new clothes. We don't have to have real, conscious misbehavior. We have unconscious bias. We have implicit bias.
Noting that Project 21 intends to cite this behavior to the U.S. Department of Justice as well as the Equal Employment Opportunity Commission in a demand to enforce Title VII of the Civil Rights Act of 1964 as a means of stopping companies from penalizing employees without proof of bias, Horace said: "This absolutely must not be able to occur."
Talk radio host Jamila Bey, who was there to debate Horace and had already spoke out in defense of the men who were arrested, conceded that Horace "makes a really great point." She suggested "mystery shoppers" as an alternative to throwing all Starbucks employees under the bus.
Warning against jumping to conclusions on what happened in Philadelphia and the proclivity of radicals to escalate single issues into enormous crises, Horace noted:
We don't have evidence of what actually happened…

But before we could get any of the information, people have rushed to condemn one of the most liberal, left-leaning corporations in the country… And yet we're supposed to believe that – without any information – let's just assume evil racism is at work.

This is dangerous. It's a poison. And it is dividing our country. I absolutely think that we overreacted in this situation, and we ought to have waited for the information to come out.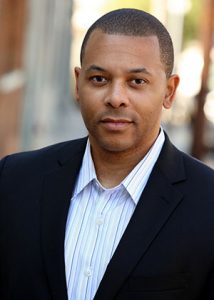 Project 21 member Derryck Green, who holds a doctorate in theology and spiritual leadership, said:
In 2015, Starbucks corporate leadership took out a full-page ad in the New York Times, virtue-signaling the company's plan to encourage its employees to initiate and discuss racial issues with customers.

In 2018, Starbucks plans to close more than 8,000 of its stores to subject its employees to a racial sensitivity program designed to address "implicit bias" in its workforce to prevent further "discrimination."

It makes one wonder why the Starbucks leadership would encourage its employees to discuss such a charged issue about which they now have determined they are so inadequately informed.

I'm being sarcastic, but what is worse:

Starbucks virtue-signaling about race during the administration of the nation's first black president – when Black Lives Matter had a certain social currency it didn't deserve or earn?
Starbucks virtue-signaling in defense of two black men (at the expense of one of its employees) who violated a store policy prohibiting people from using the restrooms without paying for the goods or services the company provides?

This incident isn't racist. The manager – who is no longer with the company – has gone on record saying loitering was an ongoing issue at this Starbucks store to the point that she'd been harassed when asking a previous non-paying person to leave.

The idea that blacks must be held to different – and lower – standards than everyone else is insulting and patronizing. These two men were held to a standard and policy that didn't take race into consideration. The manager should be applauded – and defended – by her employer; not demonized and forced into leaving and hiding.

Shame on Starbucks.