12 Aug 2019

Citizenship Scrutiny for Immigrants on Welfare Gets Black Approval
Project 21: Path to Citizenship for People on Assistance is "Unfair" and "Insulting" to Working Poor
Washington, D.C. – A new federal rule adding more scrutiny to the citizenship process for immigrants who have collected public assistance is applauded by the Project 21 black leadership network.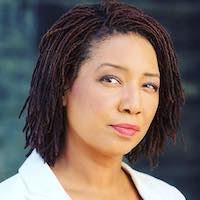 "Acting Citizenship and Immigration Services Director Ken Cuccinelli's new rule limiting immigration options for persons who come to America to access our generous social service safety net is long overdue," said Project 21 Co-Chairman Stacy Washington. "Most American families carefully budget the money left over after paying taxes to support themselves. To have people come to America under the guise of escaping violence and only add to our financial burden is unconscionable. Every person who seeks to immigrate to America must be willing and able to support themselves without burdening taxpayers."
The new rule, set to take effect in approximately 60 days, amends U.S. Department of Homeland Security regulations with regard to the Immigration and Nationality Act. It will allow citizenship determinations to consider if a candidate could become a "public charge" due to past use of welfare benefits. There are exemptions for certain refugees, asylum seekers and designed "vulnerable populations."
"American immigration law for almost 140 years has operated with the goal of stopping people from coming here to take advantage of our welfare. What was applicable to European immigrants in the past should be applicable to those coming from all over the world today," said Project 21 Co-Chairman Horace Cooper. "It's unfair for American taxpayers, specifically the working poor, to have to subsidize immigrants from the day they arrive. And it's insulting to put those people on a path toward citizenship."
In its "Blueprint for a Better Deal for Black America," Project 21 recommended prohibiting illegal immigrants from accessing non-emergency public services, providing government funds for such use, prosecuting providers and recipients who fail to comply with the prohibition and redirecting any existing funds of this sort to needy American citizens. In the Blueprint, Project 21 said black Americans "shouldn't be forced to subsidize people who are not in the United States legally" and have "strained public services and placed a disproportionate burden on black communities."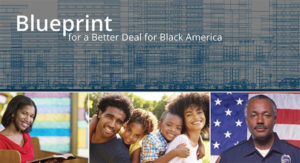 A copy of Project 21's "Blueprint for a Better Deal for Black America" can be downloaded here or browsed online at https://blueprint.project21.org.
To schedule an interview with a member of Project 21, contact Judy Kent at (703) 759-0269.
Project 21, a leading voice of black conservatives for over 25 years, is sponsored by the National Center for Public Policy Research. Its members have been quoted, interviewed or published over 40,000 times since the program was created in 1992. Contributions to the National Center are tax-deductible and greatly appreciated, and may be earmarked exclusively for the use of Project 21.
Founded in 1982, the National Center for Public Policy Research is a non-partisan, free-market, independent conservative think-tank. Ninety-four percent of its support comes from some 60,000 individuals, less than four percent from foundations and less than two percent from corporations. Sign up for email updates here.
Follow Project 21 on Twitter at @Project21News for general announcements. To be alerted to upcoming media appearances by Project 21 members, follow our media appearances Twitter account at @NCPPRMedia.
-30-