08 Nov 2019

Calling Foul on Unsportsmanlike Behavior

In high school football, there is not a problem of players kneeling during the national anthem. Unlike the NFL, it would appear the challenge involving student athletes is far more grave. Under the Friday night lights, there could be a powder keg of racial tension.

In a nutshell, it's trash-talking that has apparently been allowed to go too far due to a lack of proper supervision and mentoring.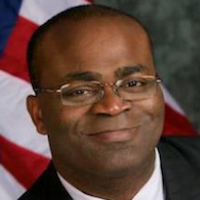 Project 21 member Martin D. Baker, in a new commentary posted on the Politichicks website, discusses allegations of extremely poor sportsmanship that have hit close to home for him. He explains how the problem – which he notes has popped up nationwide over the past few years – is more than just rowdy or hateful teens:
Turning high school sports into racial chaos serves no purpose whatsoever. It is imperative for students, parents, coaches and school administrators to draw the line and stop this trend in its tracks.
Martin once played on his high school football team. One of his rival schools back in the day is now plagued by one of these racial incidents. In the commentary, he writes about how players for that school have been accused of using racial taunts against a visiting team during one of their recent games. Compounding the trouble is that the visiting team also claims their locker room was vandalized during the game. While the allegations remain in dispute, Martin states that one thing is clear: starting from the top, there needs to be more mature supervision:
Coaches, of all people, should know better. They are supposed to be mentors, not agitators or enablers.
Martin cites how a black coach at another school was recently fired for using the n-word in front of his mostly black team. And the coach of the accused team used to play for the NFL, where use of racial language can lead to stiff penalties.
But parents also need to set a good example. Martin writes:
We all share a moral responsibility to teach kids personal accountability, and this must be a collaborative effort that includes educators, administrators and community leaders. A network of support, oversight and correction is necessary for the sake of our children – the most precious resource our society will ever produce. Concerns about a school-to-prison pipeline can be partially addressed simply by providing mentorship and supervision for our athletes.

Racial minefields present a clear and present danger to good sportsmanship and the camaraderie that is developed in interscholastic athletics. We must hold athletes accountable for their actions, and carefully and fairly examine accusations of racism, before these situations go critical.
To read all of Martin's commentary – "Friday Night Lights, Not Fights" – at the Politichicks website, click here.