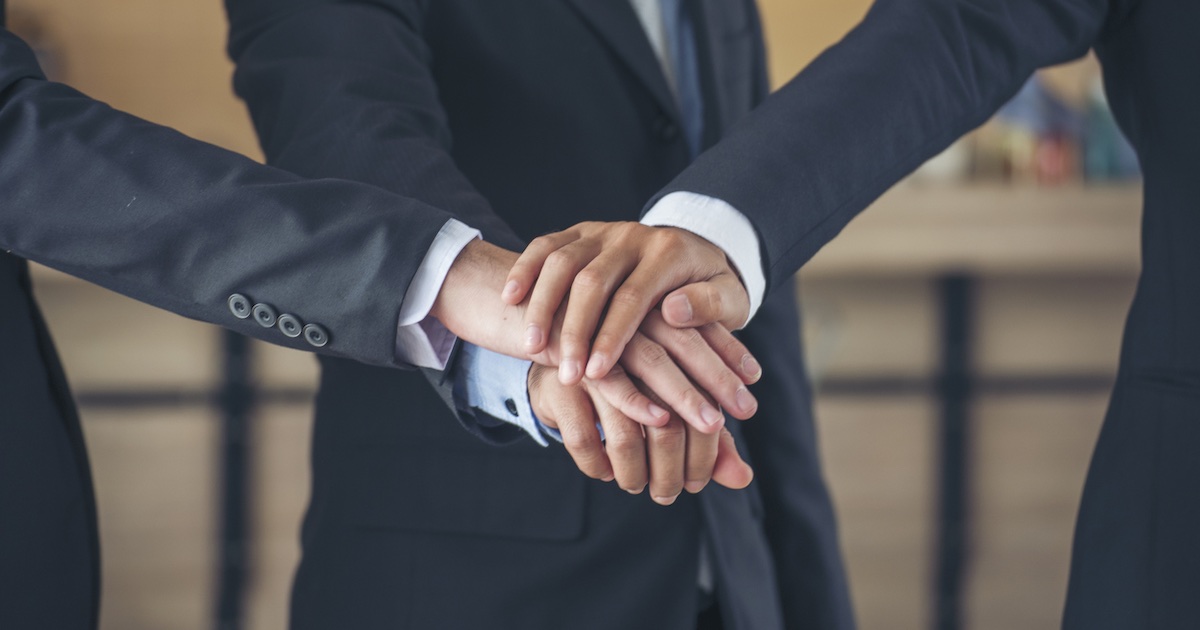 02 Oct 2023

Sarah Rehberg: Wall Street Is In Bed With Crazy Climate Activists

Climate Collusion With Consequences?

In a commentary published by The Daily Caller, Free Enterprise Project Deputy Director Sarah Rehberg notes that "the ESG lobby has apparently done such a good job bragging about its partnerships that federal lawmakers are investigating whether actions by Climate Action 100+ have resulted in antitrust violations."

Read the entire commentary below.
---
Much-needed light has been shed this past year on the collaboration between investment firms, environmental activists and corporate c-suites to enact a radical Environmental, Social and Governance (ESG) agenda. Although ESG runs the gamut of overtly political left-wing causes, none have been more pervasive than the ESG crowd's obsession with eradicating fossil fuels.
This obsession is more than a shared enthusiasm for environmental conservation. Rather, this obsession places so-called "green energy" policies above profits and has effectively become the business model of the world's largest corporations.
But how did this happen?
This net-zero business model did not occur in a vacuum. Executives did not just wake up one day and determine that it would be wise to change their practices to paint reliable and affordable fossil fuels as evil and to advance emissions reduction goals by a mutually shared end-date.
This change is the product of years of collaboration between radical left-wing activists, private and public asset managers and woke corporate executives. Indeed, it has become increasingly clear that the corporate world's efforts to eradicate the use of fossil fuels has been carefully orchestrated by vast "networks" of money managers, environmental and shareholder activists and corporate elitists.
The evidence of such collusion is mounting – and much has been occurring in plain sight.
Consider the tactics of Ceres, a left-wing environmental group that serves as the "collaborator-in-chief" when it comes to getting corporations to adopt net-zero carbon emissions goals. In its own words, Ceres uses "its powerful networks and global collaborations of investors, companies and nonprofits, [to] drive action…."
These "networks" include the largest asset managers and corporations. Its "Investor Network," which includes more than 220 institutional investors managing more than $60 trillion in assets, touts some of the world's largest asset managers and shareholders: BlackRock, State Street Global Advisors, CalPERS and both the New York City and New York State Comptrollers. It also includes labor unions like the AFL-CIO and AFSCME, and activists such as the Sierra Club Foundation and As You Sow.
The list of corporations included in Ceres' "Company Network" is no less remarkable. It includes: Disney, Amazon, Target, Coca-Cola, PepsiCo, Citigroup, and JPMorgan Chase, to name a few.
Participation in these networks apparently comes with a price tag. "Network Member Dues" made up more than $3.6 million – or 11 percent – of Ceres' operating revenue in FY2021. What this suggests is that the world's largest asset managers, like BlackRock, give money to Ceres to participate in its "Investor Network" alongside left-wing shareholder groups like As You Sow. As You Sow is responsible for spearheading net-zero emissions proposals at companies like Amazon, who is also a member of Ceres' "Company Network" and presumably pays member dues, who then receives the As You Sow proposal, that is voted on by other "Investor Network" members like CalPERS, State Street, and yes, BlackRock.
Say what?
Despite then what appears to present massive conflicts of interest between network members, particularly asset managers and executives who have a fiduciary duty to shareholders, and between companies who are competitors, collaboration between "network" members abound, all in the name of eradicating fossil fuels.
Ceres makes no attempt to hide its collusive cheerleading. It touts its effective facilitation of "collective action" to "stabilize the climate." And it has been so successful at deploying these tactics that it is a founding partner of Climate Action 100+, which it calls, "the world's largest investor engagement initiative working to get the biggest corporate polluters to become net-zero businesses." Climate Action 100+ also happens to be a "collaborator" with the "Investor Network," demonstrating the many layers upon which these networks operate.
This handholding between corporations (who are otherwise competitors) to advance ESG initiatives and an anti-fossil fuel agenda, has caught the eye of lawmakers. That's because antitrust laws prohibit anticompetitive business practices. And after all, aren't the vast networks of collaboration between companies the very thing that groups like Ceres and its partners in the ESG lobby like to brag about?
Well, the ESG lobby has apparently done such a good job bragging about its partnerships that federal lawmakers are investigating whether actions by Climate Action 100+ have resulted in antitrust violations. However, Climate Action 100+ is only one of many such collaborations  being investigated, creating a veritable whack-a-mole out of the ESG climate cartel.
As House Republicans continue their efforts to address the radical ESG agenda and the threat its efforts to destroy the oil and gas industry poses to our economy and national security, it may want to consider whether targeted antitrust protections are needed to address the vast "networks" of anti-fossil fuel activists. Until then, it may also find more "collaborators" to investigate, hiding in plain sight.
Sarah Rehberg is Deputy Director of the Free Enterprise Project at the National Center for Public Policy Research. This first appeared at The Daily Caller.